All apps on the Meta Quest Store now list 'Quest 3' as supported when viewed from the in-VR Store app.
The headset, yet to be formally revealed, appears in the More Info section of all apps on the Quest Store, listed after Quest Pro. If you view the store from the mobile app however, you'll see 'New Quest' instead, and from a web browser you'll see 'Unknown'.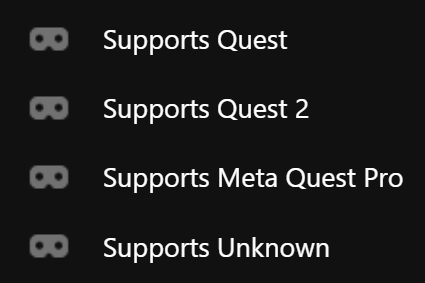 While it may be tempting to view this as evidence of an imminent reveal, such as at the Quest Gaming Showcase, it's more likely simply a mistake. In October last year, Meta's CFO said the "next generation consumer Quest" will launch "later next year", and in February Mark Zuckerberg reiterated this timeline. Quest 2 and Quest Pro were both launched at Connect, Meta's yearly XR conference usually held in October.
The actual name 'Quest 3' has only been used twice before now though, by Zuckerberg in interviews with Lex Fridman and Stratechery last year. In that Stratechery interview he suggested the product will be priced "in the price range of $300, $400, or $500, that zone".
Apparent schematics of Quest 3 were leaked to YouTuber SadlyItsBradley in September. Unlike Quest Pro, the headset depicted didn't have either eye or face tracking. It did, however, include pancake lenses to achieve a slim design, and a depth sensor for advanced mixed reality.
In March an internal product roadmap presentation was leaked to The Verge, wherein Meta's VP of VR Mark Rabkin reportedly told staff Quest 3 will be two times thinner and at least twice as powerful as Quest 2 – but cost "a bit more."
Rabkin also reportedly said Quest 3 will have a "Smart Guardian", a heavy focus on whole-home mixed reality, and 41 new apps and games.
"We have to prove to people that all this power, all these new features are worth it," he reportedly told staff.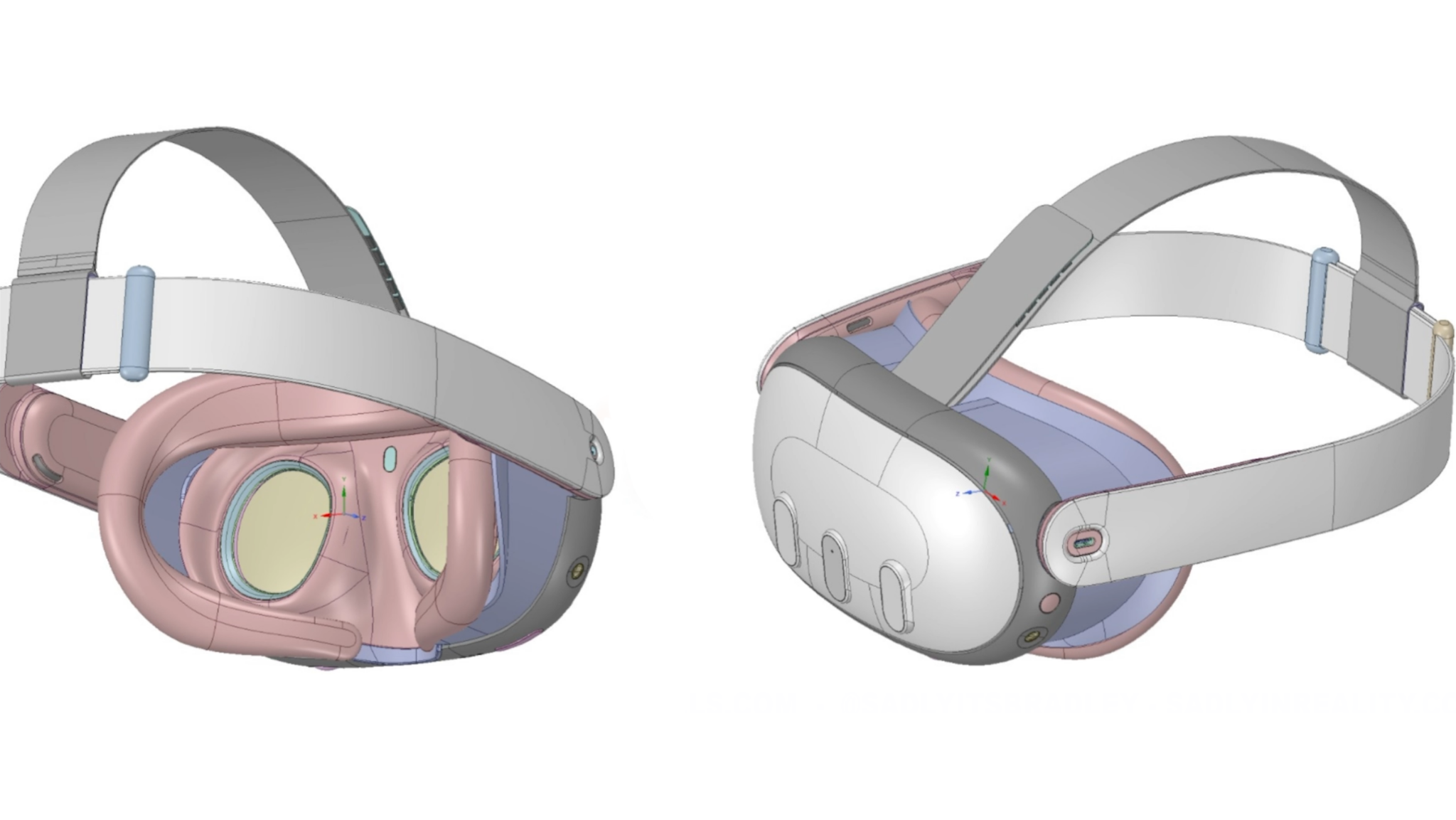 Comments made by Meta's CTO in March suggest Quest 2 will continue to be sold alongside Quest 3 though, perhaps until the more affordable 2024 headset also mentioned in the roadmap arrives.