Magic Leap 1 AR headsets will "cease to function" from 31 December 2024, the company announced.
Magic Leap sent an email to all customers containing the following:
As such, we are announcing that Magic Leap 1 end of life date will be December 31, 2024.  Magic Leap 1 is no longer available for purchase, but will continue to be supported through December 31, 2024 as follows:

• OS Updates: Magic Leap will only address outages that impact core functionality (as determined by Magic Leap) until December 31, 2024.

• Customer Care will continue to offer Magic Leap 1 product troubleshooting assistance through December 31, 2024.

• Warranties: Magic Leap will continue to honor valid warranty claims under the Magic Leap 1 Warranty Policy available here.

• Cloud Services: On December 31, 2024, cloud services for Magic Leap 1 will no longer be available, core functionality will reach end-of-life and the Magic Leap 1 device and apps will cease to function.
Magic Leap 1 launched in mid 2018 as the first transparent AR headset marketed and sold to consumers. The headset is powered by a tethered waist-mounted compute pack and came with a single tracked controller, though it got hand tracking support too.
Content for the device included avatar chat, a floating web browser, a Wayfair app for seeing how furniture might look in your room, two games made by Insomniac Games, and a Spotify background app.
But Magic Leap 1's eye-watering $2300 price and the limitations of transparent optics (even today) meant it reportedly fell significantly short of sales expectations. Transparent AR currently provides a much smaller field of view than the opaque display systems of VR-style headsets, despite costing significantly more. And Magic Leap 1's form factor wasn't suitable for outdoor use, so it didn't provide the out-of-home functionality AR glasses promise to one day like on-foot navigation, translation, and contextual information.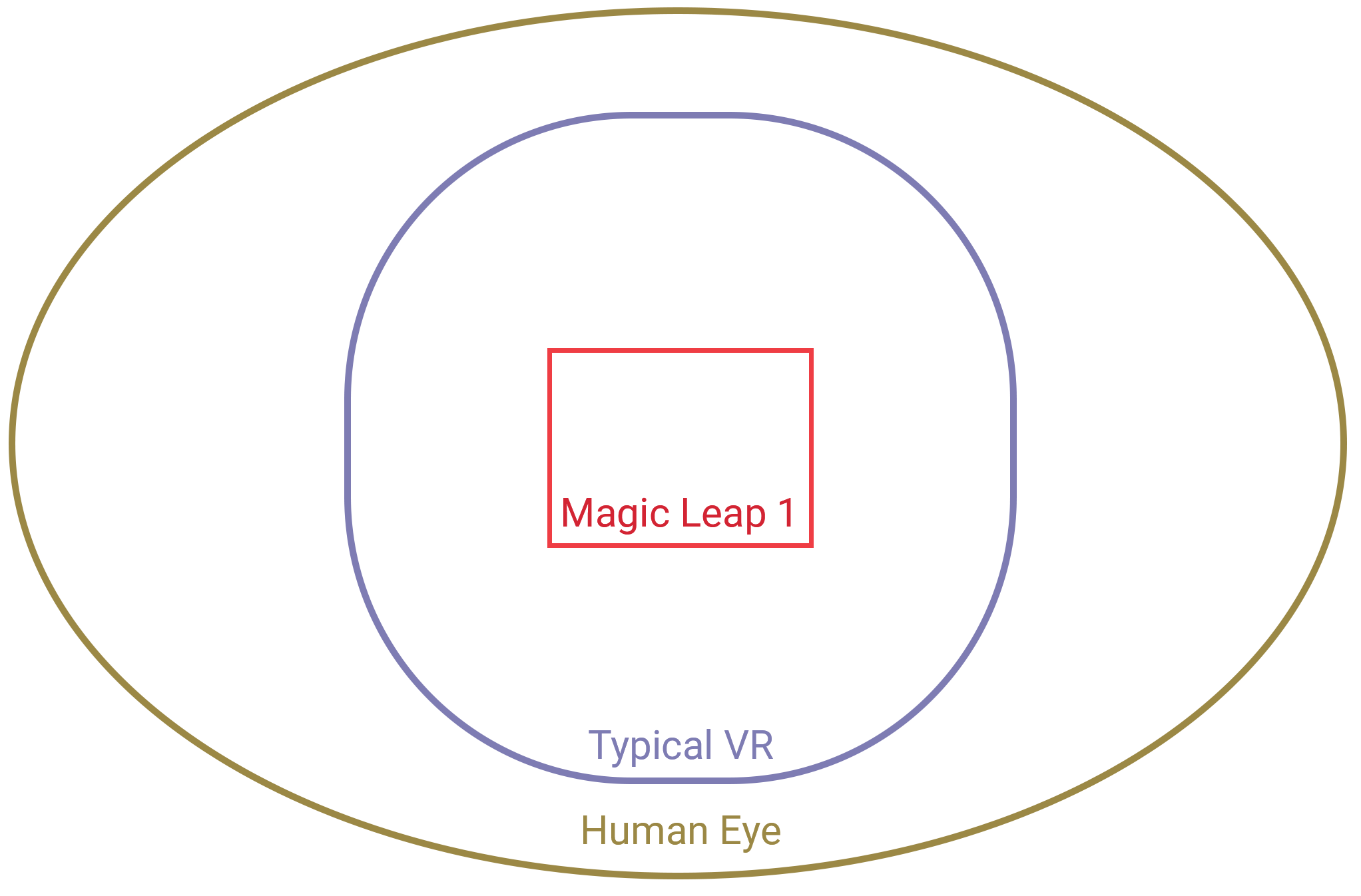 The Information reported that Magic Leap's founder, the CEO at the time, originally expected it to sell over one million units in the first year. In reality it reportedly sold just 6000 units in the first six months.
Microsoft on the other hand took a more enterprise-focused approach with its HoloLens headsets, reportedly selling around 50,000 units in the first two years. In late 2019, around 16 months after launch, Magic Leap pivoted its strategy to enterprise too and launched a new $3000 bundle with business warranty and support.
The company today is fully focused on enterprise. Magic Leap 2 launched just under a year ago at $3300, leapfrogging Hololens 2 with a taller field of view, brighter displays, and state-of-the-art dynamic dimming. The vision of in-home AR the original Magic Leap 1 teased is set to return soon though – through opaque headsets with high resolution colour cameras like Meta Quest 3 and Apple Vision Pro.