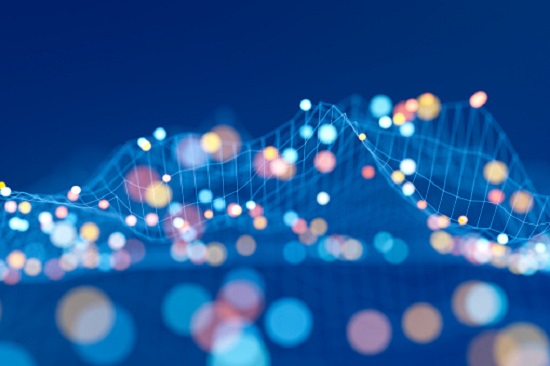 By John P. Desmond, AI Trends Editor  
Cloud computing "sticker shock" is on the rise as the monthly bills come in, the customers may not be sure what they are paying for, and the bills are trending upwards.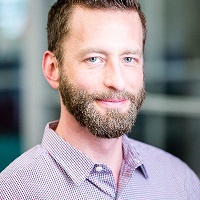 That was a finding of a recent survey by the FinOps Foundation, a non-profit trade association focused on cloud financial management best practices, of more than 800 FinOps practitioners spending $45 billion collectively on cloud computing. (FinOps is short for cloud financial management.)  "The dirty little secret of cloud spend is that the bill never really goes down," stated J.R. Storment, executive director of the FinOps Foundation, in an account in ZDNet.  
Nearly half of survey respondents (49%) had little or no automation of managing cloud spend. Of those with some automation, almost one-third automated notifications (31%) and tagging hygiene (29%). Only 13% automated rightsizing and nine percent, spot use. This "indicates that companies are likely missing opportunities to optimize cloud spend," the survey's authors noted. 
The highest-price cloud service, on-demand, consumed half of computer spend on the public cloud, the survey found. The next costliest option, committed use, was used by 49% of responses. The least expensive service, spot use, was practiced by 13% of respondents. 
Cloud Management Tools Used by Survey Respondents  
The tools the respondents used most often for managing cloud costs included: AWS Cost Explorer, Cloudability from Apptio, CloudHealth from VMWare, Azure Cost Management from Microsoft, Google Cloud Platform Cost Tools and CloudCheckr, with a product of the same name.   
About half the respondents used native cloud tools as their primary technology, while 43% used a third-party platform and 11% used homegrown tools. Many FinOps practitioners rely on data collection, collation and analysis with spreadsheets.   
Reflecting that cloud financial management is currently in an early stage, the survey respondents predicted over 40% growth in FinOps team size in the next 12 months.  
For AWS and Microsoft Azure, cloud customers are charged for the resources they order whether they use them or not, according to an account from CloudCheckr. In a recent report, Gartner analysts Brandon Medford and Craig Lowery estimate that as much as 70% of cloud costs are wasted.   
Suggestions the company offered for managing cloud computing costs included:   
Find unused or unattached resources

. Often an administrator or developer might "spin up" a temporary server to perform a function, and forget to turn it off when the job is done. In another common use case, the administrator may forget to remove storage attached to instances they terminate. 

 

Identify and Consolidate Idle Resources.

 An idle computing instance might have a CPU utilization level of five percent, while the enterprise is being billed for 100

%

 of the instance. One strategy is to consolidate computing jobs into fewer instances. The cloud offers autoscaling, load balancing and on-demand capabilities that allow an enterprise to scale up computing power at any time.

 

Use Heat Maps.

 A heat map is a visual tool showing peaks and valleys in computing demand, which can be valuable in establishing start and stop 

times to

 help manage costs. For example, heat maps can indicate whether development servers can be safely shut down on the weekends, on a schedule that could be set to trigger automatically.  

 

 

Reserve Computing Resource for Better Rates

. AWS Reserved Instances or Azure Reserved VM Instances yield larger discounts based on upfront payment and a time commitment. These savings can increase to 75

%

, "so this is a must for cloud cost optimization," the CloudCheckr experts suggest.

 
Innovations From Software Industry Coming Fast  
Innovations from the companies in this segment are coming fast. For example, cloudtamer.io, a company offering a multi-cloud governance solution, recently announced a new integration with the Amazon Web Services (AWS) Control Tower. The new product offers cost management features that complement AWS Control Tower. For example, cloudtamer.io allows account creation in AWS Regions that are not supported by AWS Control Tower, such as AWS GovCloud, according to cloudtamer.io.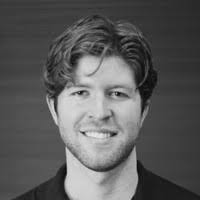 "Financial management is a core component of our cloud governance solution, along with account management and continuous compliance," stated Joseph Spurrier, CTO and cofounder of cloudtamer.io, in a press release. "Our solution can help enterprises go beyond some of the native AWS Control Tower features."  
The tool offers an enforcement action that can freeze cloud spending and take some helpful automated steps in response.  
"AWS Control Tower helps customers better manage their cloud—no matter where they are in their cloud journey," stated Chris Grusz, Director, Worldwide Business Development for Marketplace & Control Services, AWS. "The cloudtamer.io integration with AWS Control Tower allows our shared customers to enhance their experience with our service by incorporating cost management across multi-account environments." 
Read the source articles and information in a report from the FinOps Foundation, in ZDNet, in an account from CloudCheckr and in a press release from cloudtamer.io.