By AI Trends Staff  
While billions of dollars are being invested in self-driving car software systems, skeptics are saying it's a bottomless pit and a new approach is needed.  
Estimates of how big the market opportunity is vary widely. Lux Research is estimating the potential opportunity of the self-driving car market to be $87 billion by 2030, according to a recent report from GreyB Services, a technology research company based in India. Another estimate from Allied Market Research sizes the market at $557 billion by 2026.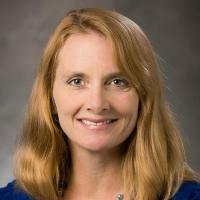 More questions are being raised as to whether these are good investments that will pay off. One skeptic is Missy Cummings, the director of the Humans and Autonomy Laboratory at Duke University. In a recent interview in Marketplace Tech, she stated, "You are starting to see all the mergers across the automotive industry where companies are either teaming up with each other or with software companies, because they realize that they just cannot keep hemorrhaging money the way they are. But that pit still has no bottom. And I don't see this becoming a viable commercial set of operations in terms of self-driving cars for anyone anywhere, ever, until we address this problem." 
The problem she refers to is the basic approach to autonomous driving software; She does not believe that neural nets or convolutional neural nets, are capable of the learning required to ensure safe driving. She describes three camps of developers working on self-driving cars, robotics and AI in general:   
"There's the camp of people like me who know the reality. We recognize it for what it is, we've recognized it for some time, and we know that unless we change fundamentally the way that we're approaching this problem, it is not solvable with our current approach," stated Cummings, who has a PhD in systems engineering from the University of Virginia, and is a veteran naval officer and military pilot.   
"There's another larger group of people who recognize that there are some problems but feel like with enough money and enough time, we can solve it. And then there's a third group of people that—no matter what you tell them—they believe that we can solve this problem. And you can't talk them off that platform," she stated.  
She sees the departure of John Krafcik as CEO of Waymo in April as a sign.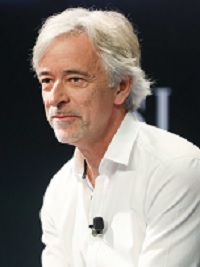 Krafcik had been running Waymo since 2015, when it was still a unit of Google known as the Google Self-Driving Car Project, according to an account in Motor Authority. He oversaw Waymo's transition into a standalone company in 2016 and the launch of the Waymo One self-driving taxi service in Phoenix, Arizona, in 2018. 
While it was not stated this way by Waymo, Cummings saw the Krafcik departure as a type of surrender. "I have been trying to tell people… that we just can't solve this problem in the way that you think we're going to. We need to completely clean this sheet and start over."  
She sees the exits of Uber and Lyft from the self-driving car software business as additional acknowledgements that the investments are far from paying off. In December, Uber sold its self-driving car software unit to startup Aurora, and in April, Lyft sold its self-driving technology unit to Toyota for $550 million, according to an account in Business Insider. 
Over 250 Companies Working on Autonomous Driving 
Meanwhile, the spending and investments continue at a torrid pace. The Greg B report states over 250 autonomous vehicle companies are working on autonomous driving technology, including automakers, technology providers, services providers, and tech startups.   
When a startup is perceived to have an innovation, the big players look at them to try to get an edge. For example, Amazon acquired the six-year startup Zoox in June 2020 for $1.2 billion, eyeing it for use in its logistics network. The founders of Zoox included Tim Kentley-Klay who has developed self-driving technology at Stanford University.   
Argo AI, based in Pittsburgh, is another autonomous driving startup the analysts cited. It was founded in 2016 by Brian Salesky and Peter Rander, veterans of the automated driving programs at Google and Uber. Its investors include Volkswagen, in for $1 billion, and Ford Motor, which in 2017 had also invested $1 billion over five years and continues its partnership.  
The founders of startup Aurora had a different idea. Founders Chris Urmson, Sterling Anderson, and Drew Bagnell had worked for Google's Waymo, Tesla's Autopilot, and Uber's autonomy projects respectively. Aurora chose to make software and hardware that can be custom-fitted to non-autonomous vehicles to make them driverless. In July 2020, the company also announced plans for an autonomous truck. In a statement, it said it saw the market as having the best economics and level of service requirements that are "most accommodating."  
Late last year, Aurora acquired Uber's Advanced Technology Group in a deal that also brought an investment of $400 million into Aurora.   
Motional Has Deal with Eversource to Collect Data  
An autonomous driving startup in Boston has a different approach to generating revenue while waiting for its ship to come in. Motional, a joint venture between Hyundai Motor Group and technology company Aptiv, is running a pilot program with Eversource, New England's largest utility, according to an account in ModernShipper.  
The program is using Motional vehicles operating within Eversource's service territory of Massachusetts, New Hampshire, and Connecticut to collect data and information on Eversource's utility infrastructure and report that data back to the utility. 
"We believed the sensor technology on our vehicles could serve multiple purposes, capture real-time data on energy infrastructure, and ultimately, lead to fewer outages and better service for customers," Motional stated in a blog posting. 
A Motional spokesperson told Modern Shipper the company's vehicles are collecting information on electric poles and wires. The insights will be used in the utility's preventive maintenance program, as we as to monitor for ongoing repairs, and assess damage from severe weather events.  
"At Eversource, we're focused every day on innovative solutions to lower costs, enhance reliability and advance clean energy for our customers and communities throughout New England," stated Jaydeep Deshpande, Eversource program manager for substation analytics. "With Motional, we have one of the leaders in the autonomous vehicle industry right in our backyard. This partnership will be focused on developing future inspection solutions by combining Motional's state-of-the-art vehicle platform with our in-house machine learning tools." 
Read the source articles and information from GreyB Services, in Marketplace Tech, in Motor Authority, in Business Insider and in ModernShipper.