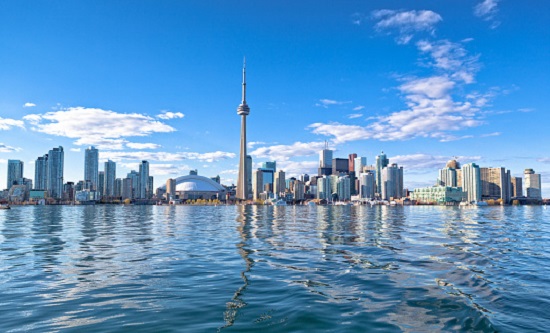 By John P. Desmond, AI Trends Editor  
Scotiabank, the Canadian multinational headquartered in Toronto, has entered into a closer relationship with Google Cloud to facilitate its global data and analytics strategy, which emphasizes a more personalized banking experience for its customers.   
"By incorporating Google Cloud's innovative data, analytics and AI solutions, we'll be able to attract new talent across the globe, continue our momentum, and further accelerate our high impact, customer-focused initiatives," stated Phil Thomas, Executive Vice President, Customer Insights, Data & Analytics, Scotiabank, in a press release.  
Scotiabank has been working on its cloud strategy with Google for years. Scotiabank sees that by leveraging Google Cloud's data analytics and AI tools, the bank will be able to:   
Leverage Data for Predictive Offers

: The Bank will be able to process data faster, understand customer sentiment insights and deliver relevant offers in a timely manner. Using Google Cloud's machine learning models, Scotiabank anticipates reducing the time spent predicting customer offers from 14 days to hours;

 

Improve Customer Interactions through AI

: Through this partnership, Scotiabank's engineers and data scientists will have access to Google AI tools including Natural Language Processing, Voice, and Vision, to help the bank automate document processes and onboarding;;

 

Unify Data Silos Across the Organization

: The migration of data to Google Cloud will help remove data silos within the Bank, uncovering previously hidden insights that will position the bank to provide better financial advice to its customers.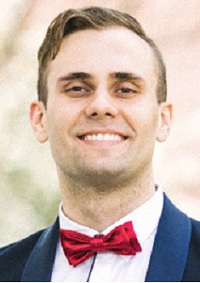 Scotiabank's CEO Brian Porter encouraged the shift away from an on-premises computing architecture to the cloud several years ago, allocating funds to move thousands of applications and products. Among the IT professionals tapped to execute the work was Yuri Litvinovich, formerly a senior cloud engineer with Scotiabank and now a solution architect with EPAM Systems, providing consulting and software development services 
To help with the transition, Litvinovich made use of Kubernetes, the open-source container orchestration platform originated by Google and now maintained by the Cloud Native Computing Foundation, according to a summary of a podcast posted on the Google Cloud site. Kubernetes enables the operation of a flexible web server framework for cloud applications.  
Google implements Kubernetes with its Google Kubernetes Engine (GKE), which includes services needed to  deploy, scale and manage Kubernetes. The bank also worked with Google BigQuery, a platform-as-a-service that is a serverless data warehouse with built-in machine learning capabilities; Dataflow, a streaming analytics service that minimizes latency and processing time; and Pub/Sub, a Google Cloud tool that enables developers to create systems of event producers and consumers, with latencies on the order of 100 milliseconds.   
The Scotiabank developers also created custom applications on their own to help the Google products work with the bank's existing software, which Litvinovich said was a key to the success of the migration.    
In the course of the work, Litvinovich got some pushback from Scotiabank developers. He encouraged them not to "lift and shift" their projects, but to rebuild them with cloud computing principles in mind. His goal was to convince developers that this approach would result in projects that were easier to maintain, lower cost, and more secure in the long run.   
Capital One Has Committed to Amazon AWS for Cloud Services  
Scotiabank is not the only bank moving IT services to the public cloud, and Google Cloud is not the only option. Capital One, the bank holding company headquartered in McLean, Va. and specializing in credit cards, has committed to Amazon AWS for its public cloud services.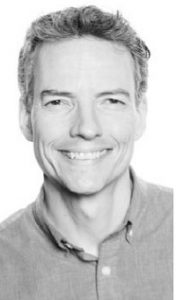 Capital One's SVP of Technology, Chris Nims, stated at a recent AWS virtual event reported by diginomica that the work began about eight years ago, when the bank saw the shift to a digital world coming. Today, the bank has no more physical data centers.  
"We sought to completely redefine who we are as a company, to build a technology company that does banking, instead of a bank that just uses technology. We needed to become great at building software. And we needed the top engineering talents to do it," Nims stated.  
At the same time it was preparing to move its IT services to the cloud, the bank worked on becoming better at developing software internally for its own use, especially in how it recruited talent for new positions. The bank used a mix of hiring experienced developers and hiring recent college graduates. "We recruit from the top engineering schools across the country, and we have large pools of summer interns, with the hope that many of them will receive offers before they return to school for their senior year," Nims stated.   
The bank doubled its technology team over the last eight years to a staff of 11,000 today, some 85% of whom are software engineers. The bank's IT is not turning back. The commitment included rebuilding 80% of the bank's applications to be cloud-native using modern architectures.   
"When we decided to go all in on the cloud, we chose to solve the hardest problems first," Nims stated. "One key early step we took was to establish a cloud governance function, consisting of risk managers and cloud engineers to establish capabilities and controls that would keep us well managed, as we migrated our applications."  
Soft issues around staff and culture also had to be managed. "The most challenging part of a large-scale transformation for a company in a highly regulated industry is building the technology governance structure and the culture," Nims stated.  
One benefit of the bank's transition to the cloud has been more frequent software releases, going from monthly or quarterly application releases, to releasing new code into production multiple times per day.   
A recent survey by Google of 1,300 financial services industry leaders from across the globe found that 83% were in companies that were deploying cloud technology as part of their primary computing infrastructures, leaving 17% were not using the cloud. Of those, 40% reported they plan to shift workloads to the public cloud in the coming year.  
The sense of urgency is palpable. "There are almost two tiers of banks. You have traditional banks sitting on legacy technology and then other banks that are starting up, that are born in the cloud and born to be digital," stated Leighton James, the CTO of UKCloud, which provides multi-cloud services to public sector organizations in the UK, in an account in ZDNet. James argued that traditional financial institutions facing mounting competition from younger players have an imperative to transform digitally.   
A Hybrid Cloud Strategy is More Diversified  
As a strategy for banks not to put all their eggs in one basket by committing to  single cloud providers, James recommended balancing the risk across multiple providers by using a multi-cloud strategy.   
The Google survey found that 17% of financial institutions were using a multi-cloud strategy as their architecture of choice, with 28% relying on a single cloud. 
For James, the best way forward is to deploy multi-cloud configurations in the financial sector to balance the risk across multiple providers.  
"Consumers' demand for very quick transformation is becoming really overwhelming, and financial services organizations will take shortcuts to deliver on customer expectations as soon as possible," stated James. "But they need to make sure it's done right the first time."  
Read the source articles and information in a press release from Scotiabank, in a podcast summary posted on the Google Cloud site, diginomica, and in an account in ZDNet.