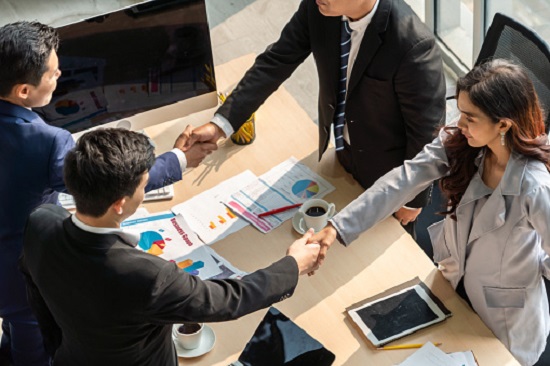 By AI Trends Staff  
Retailers are acquiring technology companies in an increasing trend, in an effort to stay in front of ways to engage customers and move products, especially those incorporating AI. 
In one recent example, the Gap announced the acquisition of predictive analytics startup  Context-Based 4 Casting of Tel Aviv. The company uses AI and machine learning techniques to improve the customer experience and drive sales through predictive analytics and demand sensing.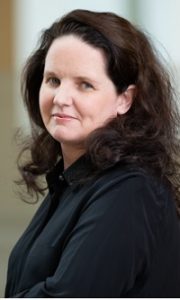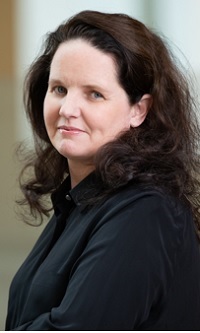 "We believe artificial intelligence and machine learning will shape the future of our industry. Gap Inc. has experience working with CB4's world-class data scientists, so we understand the impact and the wide applications their science can have across sales, inventory and consumer insights, as well as its potential to unlock value and enhance the customer experience," stated Sally Gilligan, chief growth transformation officer and head of the Strategic Growth Office at the clothing retailer, in an account in RetailWire.  
The company's technology has been implemented by retailers and consumer-direct brands such as Kum & Go, Levi's, Lidl, and Urban Outfitters.  
Gap has made several technology acquisitions this year, including a deal for Drapr, a 3D technology firm that uses virtual fitting rooms to reduce online product returns. Also, the Gap's Athleta brand took part in a funding round for obé Fitness, then incorporated that company's fitness and related content into its new AthletaWell digital platform.  
Since moving its systems to the cloud last October, Gap has picked up the pace of its technology investments, joining a growing list of retail businesses migrating all or part of their IT systems to the cloud.   
Public cloud spending is expected to reach a record $385.3 billion this year, up from the previous high of $312.4 billion in 2020, according to an International Data Corp. forecast. 
Gap Also Investing in Its Supply Chain, Expanding Fulfillment Centers  
Gap is also investing in its supply chain, with recent $100 million investments in fulfillment centers in Phoenix and Gallatin, Tenn., to provide increased speed, flexibility, and efficiency in fulfilling orders and maintaining inventory, according to a recent account in Chain Store Age. Gap is adding to its 1.4 million square foot facility in Gallatin and its 400,000 square foot facility in Phoenix, to enable fulfillment for more of its brands.   
Gap also announced plans earlier this year to open a new, 850,000 square foot customer center in Longview, Texas, to support the growing online business of Old Navy. The Longview facility will include state-of-the-art fulfillment technology and automation, including AI and robotics. Gap plans similar expansions to centers in Fresno, Calif. and Fishkill, New York next year.  
Crunchbase recently compiled a list of 230 technology companies that have recently been acquired by retailers. The list included CB4 for $22 million; Alcanna for $27.6 million; Pinpoint Software for $1.4 million; and Happy Returns for $25 million.  
Happy Returns, which provides product return management for retailers, was acquired by PayPal, which will use it to provide post-purchase offerings to merchants and consumers.   
Well-Funded Amazon Aggregators Making Their Own Acquisitions  
In another related trend, Amazon aggregators are also acquiring tech companies. An Amazon aggregator is a company that acquires multiple Amazon brands for the purpose of consolidating them under one roof.   
For example, SellerX, a major Amazon aggregator in Europe with $266 million in funding, appears to have acquired ReviewMeta, a website for verifying the authenticity of reviews on Amazon, according to an account in ModernRetail.  
The acquisition was seen as one of the first times that a major Amazon aggregator has acquired a service-oriented company—rather than a product—in the Amazon ecosystem. In another example, Thrasio recently acquired Yardline, a fintech company offering fast-growing sellers monetary advances in order to scale their businesses. And in July, Perch bought Web Deals Direct, an Amazon seller that, unlike most others, operates its own, 230,000-foot warehouse.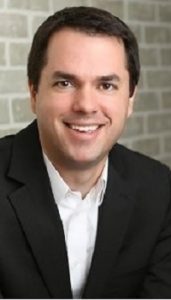 "I think in general the aggregators' number one problem is access to high-quality, high-volume deal flow, how many deals can you look at for finding the best deals out there," stated Mark Daoust, CEO of Quiet Light Brokerage, which handles deals between third-party sellers and aggregators, to ModernRetailer.    
Daoust said he is seeing evidence of more interest by aggregators in services companies. "We are seeing aggregators interested in agencies, Amazon marketing agencies," he stated. As they try to grow their products, "that's a very natural path for them to take."  
The acquisition of ReviewMeta by SellerX was also seen as a shrewd move by Taliesen Hollywood of Hahnbeck, which brokers deals between e-commerce sellers and aggregators. While the main use of ReviewMeta is to verify the authenticity of reviews on marketplaces, Hollywood told ModernRetailer that the software also allows it to track the average rating and number of reviews for a seller, across all of that seller's products.  
ReviewMeta will also help SellerX to determine which reviews are fake, to help aggregators avoid brands with a history of illicit review practices, which could jeopardize the business down the line.  
"Many of the aggregators are making quite large investments in areas other than the acquisition of Amazon sellers," Hollywood stated, pointing to marketing as one example. "The acquisition of technology like this is not surprising; acquiring ReviewMeta was a really smart move."  
The aggregators have attracted $9.6 billion in funding from investors, who see an opportunity to profit from more e-commerce growth, that could include ad agencies and data companies to help scale fulfillment, advertising and sales.   
"I wouldn't be surprised to see others," stated Adam Pressman, a managing director in the retail practice at AlixPartners, noting that the SellerX acquisition of ReviewMeta is one of the earliest of its type. Acquiring a company focused on reviews makes sense because it reflects an "understanding how that impacts how Amazon looks at businesses."  
Read the source articles and information in RetailWire, in Chain Store Age, at Crunchbase  and in ModernRetail.