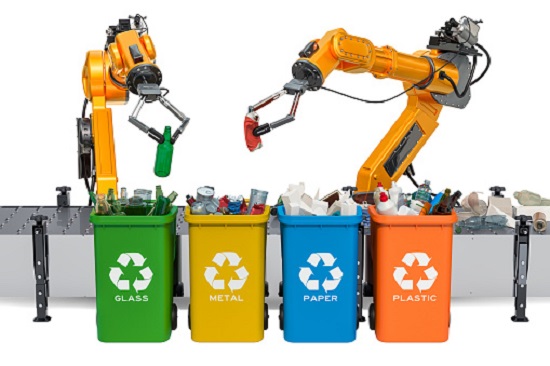 By AI Trends Staff  
When China closed off the import of recycled waste in 2018, it was bad news for the nation's 600-plus recycling facilities, processing some 67 million tons of waste. In response, industry in western countries turned to robotic technologies to strengthen processing and try to find a solution. 
AMP Robotics of Louisville, Colorado, founded in 2014, has sold or leased 100 of its AI-powered robots to more than 40 recycling plants in North America, Europe and Japan, according to a recent account in Forbes. The robots cost upwards of $300,000 to buy or $6,000/month to lease. Forbes estimated that the company's revenue will reach $20 million this year, double its 2019 revenue of $10 million. Recycling is estimated to be a $6.2 billion revenue market in the US. Recycling facilities are trying to figure out how to get more out of the waste, most of which still ends up in landfills.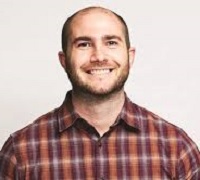 AMP was founded by Matanya Horowitz, who has a PhD in robotics from Caltech, and who bootstrapped the business to start and now has raised $23 million in venture funding, with its latest round in November 2019 led by Sequoia.    
At Caltech, Horowitz got interested in deep learning, for its ability to empower computer vision to mimic human sight. Rather than pursue self-driving cars like many of his classmates, he decided to pursue recycling, seeing it as an industry slow to adopt new technology and presenting an opportunity to improve the environment.  
Faster computer processing speeds opened up the potential for deep learning. Horowitz focused on single-stream recycling, in which newspaper, cardboard and plastics are all mixed together, as the area to apply deep learning. He could teach the robots how to recognize objects based on colors, shapes, textures and logos.  
AMP began licensing its AI software to Canadian firm Machinex, a leader in recycling equipment, in 2018, enabling that company to get to market more quickly. 
The COVID-19 pandemic has boosted the market for recycling, with more online ordering resulting in more packages from Amazon in the waste stream, and plant operators having a more difficult time hiring needed help.  
Labor costs vary by region, but most recycling workers make $25,000 per year. Robots can pick up 80 pieces of material per minute versus 50 for a human, according to the Forbes account, so that each machine can handle the work of nearly two employees. Adding other employment costs, and two people can cost the facility $70,000 per year; the robot pays off in three or four years as a result.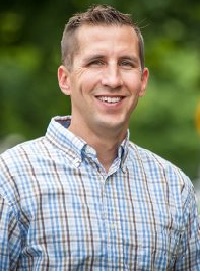 After China banned recycled material from coming in, much of the US recycled stream was not pure enough. The EPA estimates the rate of recycled materials in the US stands at 35 percent. AMP's automation helps to produce a cleaner stream with more market value. "AMP is making a lot of headway cleaning up the end bales that are sold and getting them to be sold for a higher value," stated recycling consultant Juri Freeman of Resource Recycling Systems. 
In the year of the pandemic, orders are picking up.  "Recycling facilities are looking at placing larger orders now," Horowitz stated to Forbes. "Instead of one robot, they're saying, 'Maybe we need six out of the gate.'"  
Since more waste is electronic, consisting of smartphones, tables, digital home appliances and electric vehicles, containing material such as gold, silver, platinum and cobalt, taking products apart will become increasingly important, suggests an account in the Financial Times.  
The automotive sector is a prime target for more recycling, with cars increasingly built with more electronics and electric vehicles containing higher value raw materials, in the view of Shahin Rahimifard, professor of sustainable engineering at the UK's Loughborough University. 
"Our current way of recycling cars focuses on extracting three core metals — steel, copper and aluminium — that account for around 60 per cent of the value," stated Rahimifarde. "In electric cars, most of the value will be the precious metals like gold and platinum which, by weight, could be only four or five per cent. So, we are moving from having 60 percent of the weight giving 80 per cent of the recycled value, to more like 4 per cent." Prof Rahimifard's team is developing a robotic dissembler that can deal with this fundamental shift in recycling economics.  
Low Cost Recycling Robot Built with Raspberry Pi by UK Researchers 
A low-cost Raspberry Pi computer can be set up with AI, high-resolution cameras and robots, to sort through rubbish and reduce waste going to landfills. Engineers from Liverpool Hope University built the system with the Raspberry Pi 3 model, combined with optical sensors and computer vision algorithms, to create a tool that can distinguish between paper, glass, plastic, metal and cardboard, according to an account in ZDNet.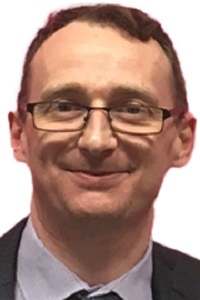 "It is designed to be integrated with any of the robotic systems that are on the market at the moment," stated Karl Myers of Liverpool Hope University's department of mathematics and computer science. "The Raspberry Pi sends a signal via serial communication to the robotic arm about the position of the recyclables, and the robot just grabs the object." 
The researchers said that the algorithm achieved up to a 92 percent success rate, suggesting this makes it viable for commercial use.   
The UK generated 229.9 million tons of solid waste in 2017, and some 47 percent was recycled. The UK's Department of the Environment has set a goal of pushing recycling rates to 50 percent for 2020.   
The Liverpool Hope University AI team trained the algorithm with a database of 3,500 different  
images of rubbish, combining a resource called TrashNet with images from Google. The researchers used transfer learning, an approach in machine learning that enables the AI system to store the knowledge gained solving one problem, and apply it to solve a different but related one.  
"It removes the individual learning paradigm," stated Myers. "In this case, it means that no training whatsoever is required for the system – it will use all the images and past knowledge from other datasets and apply it to the problem it is working on. It's essentially a plug and play." 
One drawback is that the Pi-based recycling robot is slower than humans. Myers hopes the low cost will help make his system an attractive choice for many recycling plants.   
Read the source articles in Forbes, in the Financial Times and in ZDNet.