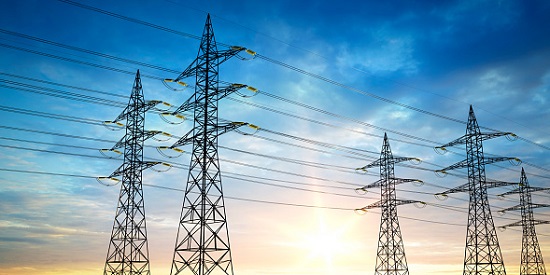 By John P. Desmond, AI Trends Editor 
The New York Power Authority (NYPA) has selected 20 AI technology companies to collaborate with on a number of its smart grid, smart energy, and customer service programs, as part of its digital transformation journey.  
When the contracts are finalized, each of the 20 firms will be awarded $10 million to deploy AI and machine learning solutions, according to an account in Smart Energy. The NYPA program has the following goals:  
Leverage data analytics to optimize the management of energy generation and transmission assets. The aim is to improve the performance of these assets while reducing costs and mitigating risk;  
Enhance customer relations. NYPA will use AI and machine learning to strengthen customer experience and acquire and engage consumers;  
Improve the Advanced Grid Innovation Lab for Energy. The new partnerships will expand the utility's portfolio of technology, with the aim of ensuring the energy company can access real-time data for the management of its grid network and the deployment of new equipment and use cases.  
The NYPA has invested heavily in the deployment of smart sensors across its network and in the establishment of three digital hubs. They are: the Integrated Smart Operations Center, New York Energy Manager and the Advanced Grid Innovation Lab for Energy (AGILe). AGILe is used to run projects such as the creation of a detailed digital model of the New York statewide power grid, enabling tests to be run on different hardware and software.   
For example, tests were run in early 2020 on the hardware components of embedded systems, in which relays were physically hooked up to the digital simulator, allowing engineers to evaluate and adjust equipment settings before they were installed on the grid, according to a press release from NYPA.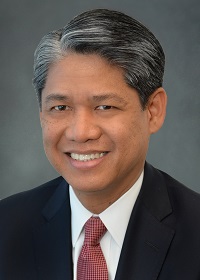 Gil C. Quiniones, NYPA president and CEO, stated, "NYPA is well on its way to being an end-to-end digital utility. By using our asset data in the smartest ways, coupled with the expertise of our technology partners, we will be able to continue to focus our resources on leading the transition to a carbon-free, economically vibrant New York, powered by affordable, clean and reliable electricity." 
NYPA owns and operates approximately one‑third of New York's high‑voltage power lines. These lines transmit power from NYPA's three large hydroelectric generation facilities and wind power generation facilities, connecting nearly 7,000 megawatts of renewable energy to New York State's power grid. This includes connecting more than 6,200 megawatts of hydroelectric power and about 700 megawatts, or more than a third, of New York State‑generated wind energy to the grid.  
NYPA is the largest state public power organization in the nation, operating 16 generating facilities and more than 1,400 circuit-miles of transmission lines. More than 80% of the electricity NYPA produces is clean renewable hydropower. 
Here is a look at a selection of the 20 companies selected by the NYPA to work with on its digital transformation:   
Buzz Solutions Applies Predictive Analytics to Power Line Images  
Buzz Solutions, a startup based in Palo Alto, Calif., provides AI-based insights and predictive analytics for power line and grid infrastructure inspections.  The company had raised $1.2 million in a seed round of investing in July 2020.   
"We believe Buzz Solutions' AI/ML fueled predictive analytic tools provide transmission line operators a unique, cost-effective, way to identify the full spectrum of potential failures at a higher level of accuracy and operational usefulness than anyone else in the field," stated Mark Loch, Operating Partner, Blackhorn Ventures, the lead investor, in a press release.  
The current methods for inspecting power lines is for power companies to collaborate with other organizations to capture thousands of images of power lines, towers and surrounding vegetation using drones, helicopters and fixed-wing aircraft. Processing the images takes six to eight months, and involves lineman and engineers, who look for faults and failures, flagging them for in-person inspection.   
The Buzz Solutions approach is to load the captured images into the cloud, where its proprietary algorithms detect faults on all major components of transmission and distribution lines; the algorithms also search for areas where vegetation may pose a fire risk. The analysis is done in hours or days, saving time and money.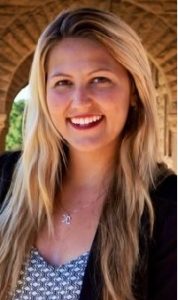 "We believe the utility industry is ready to use a far better approach to keep their equipment in good working order and keep property and people safe," stated Kaitlyn Albertoli, cofounder and CEO of Buzz Solutions.    
Code Free Tools From CrowdAI Used to Build Visual Inspection Models  
Startup CrowdAI, based in San Francisco, offers code-free tools organizations used to build customer models incorporating AI for making visual inspections. Founded in 2016, the company has raised $8.4 million to date.   
"We've spent the last five years building an end-to-end, no-code platform that puts the power of computer vision into many more hands, in order to accelerate the creation of more resilient systems, and more responsive organizations," stated cofounder and CEO Devaki Raj, in a statement on the company's website. 
To create a computer vision model using CrowdAI, the user sets up the project, where the problem trying to be solved with computer vision is defined. Media and images are brought in to create training data. Annotation categories are defined, specifying objects of interest for the model to find in the media. Then annotations or labels are defined, with detailed instructions. Then the model is trained and evaluated. Once the customer is satisfied with the model's performance, it is deployed. New media is brought in, and the model is continuously updated.
GridCure, a startup based in Toronto, has developed analytics software for the utility industry. Founded in 2013, the company had raised $95,000 up to its award from the NYPA, according to Crunchbase. Founder Tagg Jefferson is an engineering graduate of the University of British Columbia. Vancouver. Prior to GridCure, he was cofounder and CEO of Dragonfly Instruments, which made water testing devices.   
LexX Technologies of Sydney, Australia, offers a platform aimed at technicians responsible for maintenance of industrial equipment. Founded in 2013, the company had raised $3.3 million to date, according to Crunchbase. Founder Anant Sahay had spent 30 years in the aviation maintenance, repair and overhaul (MRO) field, when he had the idea for how to better meet the needs of technicians.  
The company's LexX platform provides a digital assist to technicians, by combining data analysis, visual assistance, physical assistance, security and collaboration in its tool. The tool has a natural language interface and guides the technical through stages of the maintenance process, providing advanced troubleshooting capabilities.  
Read the source articles and information in Smart Energy, in a press release from the New York Power Authority,  and in a list of the 20 companies selected by the NYPA to work with on its digital transformation.