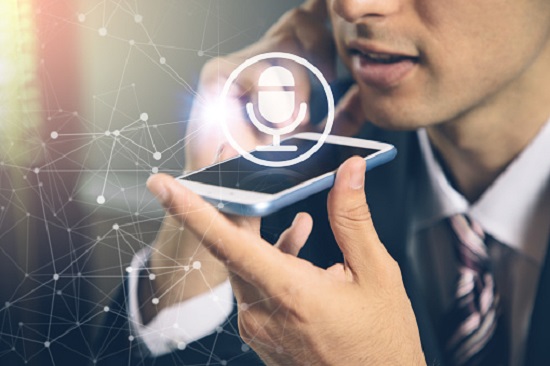 By John P. Desmond, AI Trends Editor  
Microsoft last week announced the acquisition of Nuance, supplier of voice recognition software, for the equivalent of $19.7 billion, making it the second-largest acquisition in Microsoft's history after the $26 billion deal for LinkedIn in 2019. 
Nuance is best known for its Dragon software, which uses deep learning to transcribe speech and improves its accuracy over time by adapting to a user's voice, according to an account in TheVerge.  
Voice recognition technology is getting better along with advances in AI, providing more opportunities in enterprise and cloud computing. Microsoft makes roughly two-thirds of its revenue from enterprise software sales and cloud computing,  
Nuance has licensed its voice technology for many services and applications, including for Apple's digital assistant Siri, according to an account on Siri in Wikipedia. It's unclear to what degree Siri currently relies on Dragon software for voice recognition.  
PC-Based Voice Recognition   
Dragon Systems, launched in 1982, was an industry leader in voice recognition. It launched Dragon NaturallySpeaking in June 1997, quickly attaining a lead over IBM and Microsoft in voice recognition software running on microprocessor (PC) platforms. Dragon was acquired in 2000 by Lernout & Hauspie, which subsequently was charged with fraud and had to declare bankruptcy. Nuance, then named ScanSoft, acquired the software assets of L&H for $39.5 million in November 2001. James and Janet Baker, the founders of Dragon Systems and creators of its voice recognition software, agreed to sell the company to L&H in a half cash/half stock deal for $580 million. Shortly before closing, the deal got converted to an all stock deal  which on the actual closing date, had declined to $460 million in value. After the bankruptcy filing, all the Bakers stock became worthless. The Bakers subsequently made very minor recoveries for their voice recognition software, and were largely unsuccessful in gaining further recoveries through the courts.  
The two companies had been working together, with Nuance building several products atop Microsoft's Azure cloud, and Microsoft using Nuance's Dragon service within its Cloud for Healthcare solution that launched last year, according to an account in VentureBeat.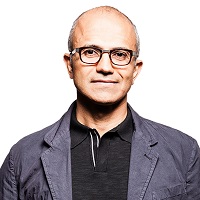 "Nuance provides the AI layer at the healthcare point of delivery and is a pioneer in the real-world application of enterprise AI," stated Satya Nadella, CEO of Microsoft, in a press release. "AI is technology's most important priority, and healthcare is its most urgent application. Together, with our partner ecosystem, we will put advanced AI solutions into the hands of professionals everywhere to drive better decision-making and create more meaningful connections, as we accelerate growth of Microsoft Cloud for Healthcare and Nuance." 
Mark Benjamin, CEO of Nuance, stated, "Over the past three years, Nuance has streamlined its portfolio to focus on the healthcare and enterprise AI segments, where there has been accelerated demand for advanced conversational AI and ambient solutions. To seize this opportunity, we need the right platform… The path forward is clearly with Microsoft."  
Products from Nuance are currently used by more than 55% of physicians, 75% of radiologists and in 77% of U.S. hospitals, according to Microsoft. Nuance's Healthcare Cloud revenue experienced 37% year-over-year growth in Nuance's fiscal year 2020 (ended September 2020). 
Nuance has a series of AI products tailored for clinical settings, including a virtual assistant for electronic health records, a multi-party conversation transcription service, and a deep learning language model that converts clinical conversations into structured notes for integration into health records, according to the VentureBeat account. 
Healthcare workers are also using Microsoft products such as Outlook, Teams, Office and messaging apps. Now Microsoft is in a good position to integrate those with clinical applications and data engineering that enables machine learning models and data analytics tools to span a range of data sources.   
Acquisition Speaks to Microsoft's AI Strategy 
Commenting on Microsoft's AI strategy, the author of the VentureBeat account, Ben Dickson, a software engineer and the founder of the TechTalks blog, stated, "Microsoft evolved from being Nuance's cloud provider to its partner to its owner. And this evolution tells us a lot about Microsoft's AI strategy, which I think is very smart, given how fast things can change in the AI industry. The enterprise AI sector has come a long way toward creating applications that can solve real-world problems. But we still haven't figured out many things. And as new technologies and companies continue to develop, Microsoft will be watching and picking winners." 
Janet Baker, cofounder of Dragon Systems in 1982, commented in an account in the Boston Globe, "We wanted to find an audacious goal that was interesting, and multidisciplinary, and something we could achieve in our lifetimes. And if we did, it would have a positive impact on society."  
Nuance, which today has some 825 employees in Massachusetts, acquired other regional companies that included SpeechWorks, eScription, VoiceSignal Technologies, and Vlingo. Stu Patterson, former chief executive of SpeechWorks, stated that Nuance "has more intellectual property around speech than anybody on earth." 
A number of Nuance alumni have been hired by companies such as Google and Amazon to help build up their speech capabilities. For instance, Jeff Adams, founding manager of Amazon's Alexa team, spent eight years at Nuance improving the Dragon NaturallySpeaking dictation product. 
Ron Croen formed  the original Nuance in 1994 with three researchers from SRI International, a nonprofit research and development group headquartered in Menlo Park, Calif. SRI formed an Artificial Intelligence Center in 1966 and contributed to the development of speech recognition and translation products. In December 2007, SRI launched a spinoff, Siri Inc., which Apple acquired in April 2010.  At that time, Siri incorporated Dragon-based speech recognition licensed from Nuance. The Siri voice assistant was launched by Apple on the iPhone 4S in October of 2011.  
Neither Apple nor Nuance acknowledged the licensing and incorporation of the speech recognition until then-CEO Paul Ricci of Nuance finally did so during an address to an industry conference in 2013, according to an account in appleinsider. "We are the fundamental provider of voice recognition for Apple," he stated in response to a question.  
For decades, Croen stated, companies including Microsoft and IBM have poured millions of dollars into trying to get software to better recognize human speech. But turning those lab breakthroughs into marketplace products "has never been obvious to the Microsofts or the IBMs," says Croen. "They just haven't been good at it." 
Vlad Sejnoha, a partner at Boston-based Glasswing Ventures, an investment firm, and a former chief technology officer at Nuance, said in the Boston Globe account that he sees the industry's next big step as being "conversational AI," such as chatbots, that enable interactions in a more human-like way. A current startup his firm is funding, LifePod Solutions, sells smart speakers that can initiate conversations rather than waiting to be asked something. One application: reminding seniors about a medical appointment or a pill they're supposed to take before bedtime.  
Janet Baker Says Nuance Buy "Makes a Lot of Sense" for Microsoft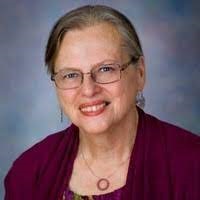 Reached for comment by AI Trends on Microsoft's acquisition of Nuance, Janet Baker saw it as strategic. "This is a very synergistic move for Microsoft because of the complementary technologies, especially the coupling of Nuance's commanding healthcare position with the Azure cloud service. That makes a lot of sense. And it certainly reinforces Microsoft's position across the enterprise space, with much higher margins available in not only the medical market, but in legal, finance, business, government, and some industrial markets as well. 
This acquisition also extends Microsoft's reach across multiple platforms, from embedded devices, PCs, servers, and on up, and does so in dozens of world languages. " 
The number of voice technology acquisitions Nuance has made over the years now gives Microsoft a stronger position. "Nuance has a superior patent position in this space with the sheer number of patents they possess," Baker said.  
Dragon's software was licensed for Siri since before Siri, Inc. was acquired by Apple, she said. "I have no direct knowledge, but if it's been displaced, I presume it's been recently," she said. "I gather they tried to displace it multiple times, but there were performance limitations.' 
Many of the most experienced people working in voice recognition today, learned about the technology, products and how to support customers while working at Dragon and then Nuance, she said. "We had a very holistic view of how to develop products and marketplaces that has not been generally adopted by companies, even those that have major resources," Baker said. "We really tried to help the customers be successful, to listen to their feedback, and to give that back to engineering. Very few companies really do that." 
Medical terminology, specialized vocabularies, and intuitive user interfaces were always  significant targets for Dragon. For busy medical professionals who need to create reports, "It's much easier to speak it than to type or write it. It's much more efficient," Baker said.  
She is not bitter about not getting paid for the software technology. "It was a very evil thing, but we set out to solve a big problem. That was our audacious goal, and we spent our lives doing it. We feel privileged to have been a fundamental part of making that happen."  
She also called attention to the many professionals who have created, developed, and supported the Dragon-based technologies over time. "A lot of people made it happen. We led the direction and that was critical, and we pioneered a number of technical innovations, but it would not have happened on this scale without the dedicated, top-notch group of people we had working on it. They deserve a lot of credit."  
Read the source articles and information at TheVerge, in Wikipedia, in VentureBeat, in a Microsoft press release, in the Boston Globe and in appleinsider.   
[Editor's note: Thank you to Janet Baker for citing some history and references for this article. She noted a key reference to Dragon's debacle with its sale to L&H, that company's subsequent bankruptcy and how the Bakers tried to recover what they were owed in this New York Times article.]