By AI Trends Staff 
Meteorologists are aiming to use AI to help them get an edge in early detection and disaster relief in response to natural hazards and disasters, which according to scientists have become more frequent and unpredictable due to the impact of climate change.  
In response, the International Telecommunication Union (ITU) together with the World Meteorological Organization (WMO) and UN Environment, have launched a Focus Group on AI for Natural Disaster Management, according to a recent account from MyITU. 
ITU scientists see that Al shows great potential to support data collection and monitoring, the reconstruction and forecasting of extreme events, and effective and accessible communication before and during a disaster.  
The ITU, founded in 1865 to facilitate international connectivity in communications networks, is today a UN specialized agency with 193 member countries and a membership of over 900 companies, universities, and international and regional organizations.  
The group recently held its first Focus Group on AI workshop meeting. "With this new Focus Group, we will explore AI's ability to analyze large datasets, refine datasets and accelerate disaster-management interventions," stated Chaesub Lee, Director of the ITU Telecommunication Standardization Bureau, in remarks to the workshop.  
The long-term effect of climate change will include an increase in the intensity and duration of heat waves, more frequent coastal flooding and erosion from storms and sea level rise, according to scientists at the US Geological Service (USGS).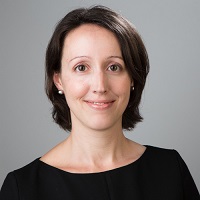 "High-quality data are the foundation for understanding natural hazards and underlying mechanisms providing ground truth, calibration data and building reliable AI-based algorithms," stated Monique Kuglitsch, Innovation Manager, Fraunhofer Institute for Telecommunications, Berlin, and Chair of the new Focus Group. 
Avalanche Detection Research Underway in Switzerland 
In Switzerland, the WSL Institute for Snow and Avalanche Research uses seismic sensors in combination with a supervised machine-learning algorithm to detect the tremors that precede avalanches.  
"You record lots of signals with seismic monitoring systems," stated WSL researcher Alec Van Hermijnen. "But avalanche signals have distinct characteristics that allow the algorithm to find them automatically. If you do this in continuous data, you end up with very accurate avalanche data." 
Real-time data from weather stations throughout the Swiss Alps can be turned into a new snowpack stratigraphy simulation model to monitor danger levels and predict avalanches. 
Modelling for better predictions  
Comparatively rare events, like avalanches, offer limited training data for AI solutions. How models trained on historical data cope with climate change remains to be seen.  
At the Pacific Northwest Seismic Network, a collaboration of the University of Washington and the University of Oregon, data from the Global Navigation Satellite System (GNSS) is monitored in support of tsunami warnings. With traditional seismic systems proving inadequate in very large magnitude earthquakes, University of Washington research scientist Brendan Crowell wrote an algorithm, G-FAST (Geodetic First Approximation of Size and Timing), which estimates earthquake magnitudes within seconds of earthquakes' time of origin.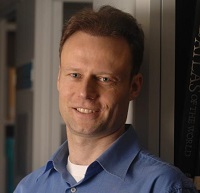 With clear guidance on best practices, AI will get better and better in its accessibility, interoperability, and reusability, stated Jürg Luterbacher, Chief Scientist & Director of Science and Innovation at the World Meteorological Organization (WMO). Still, any AI-based framework must also consider human and ecological vulnerabilities, he emphasized. "We have also to identify data biases, or train algorithms to interpret data within an ethical framework that considers minority and vulnerable populations," he stated. 
The Focus Group on AI for Natural Disaster Management is open to all interested parties, and is supported by the International Telecommunication Union (ITU) together with the World Meteorological Organization (WMO) and UN Environment. 
WMO Report: Extreme Weather and Climate Events Increasing in Frequency  
Over the past 50 years, more than 11,000 disasters have been attributed to weather, climate and water-related hazards, involving 2 million deaths and US$ 3.6 trillion in economic losses, according to a recent press release from WMO. 
While the average number of deaths recorded for each disaster has fallen by a third during this period, the number of recorded disasters has increased five times and the economic losses have increased by a factor of seven, according to WMO's State of Climate Services 2020 report. 
Extreme weather and climate events have increased in frequency, intensity and severity as a result of climate change, and have hit vulnerable communities disproportionately hard, the WMO reported, adding that one in three people are still not adequately covered by early warning systems. 
In 2018, globally, around 108 million people required help from the international humanitarian system as a result of storms, floods, droughts and wildfires. By 2030, it is estimated that this number could increase by almost 50% at a cost of around US$ 20 billion a year, suggests the WMO report. The poor remain disproportionately exposed. 
"AI has the potential to help all countries to achieve major advances in disaster management that will leave no one behind," according to Jürg Luterbacher, Chief Scientist and Director of Science and Innovation at WMO. 
According to Anthony Rea, Director of the Infrastructure Department at WMO, AI is becoming increasingly important to WMO's work. Supercomputers crunch petabytes of data to forecast weather around the world. The WMO also coordinates a global program of surface-based and satellite observations. Their models merge data from more than 30 satellite sensors, weather stations and ocean-observing platforms all over the planet, Rea stated. 
The WMO Information System (WIS) combines weather, climate, and water data and is available to researchers.  
"AI is not, however, a magic bullet which will replace the models built on physical understanding and decades of research into interactions between the atmosphere and oceans," Rea stated. "And in order for AI to thrive, data needs to be open, available and interoperable."   
Read the source articles and information in a recent account from MyITU, from the US Geological Service, a recent press release from WMO and the WMO's State of Climate Services 2020 report.