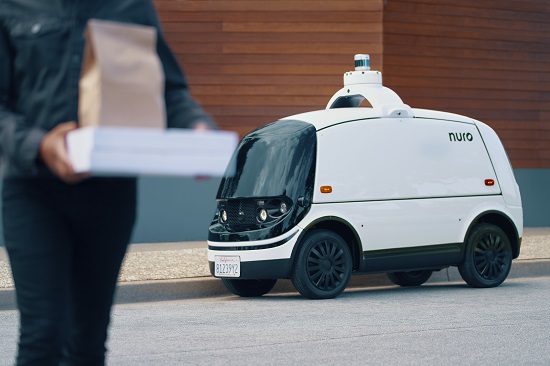 By John P. Desmond, Editor, AI Trends  
The last-mile delivery market for autonomous delivery robots is poised to make a comeback, with startups raising money and partnerships working to get needed permission from local governments.  
The autonomous vehicle delivery market was interrupted in 2017, when the city of San Francisco instituted a ban. Some pedestrians had complained that the delivery robots crowded the sidewalks and posed a hazard to humans.  
About a month after the first bot rolled down the sidewalk, San Francisco Supervisor Norman Yee proposed a ban on the use of the technology, citing public safety concerns, according to an account in ZDNet.    
"I resolutely believe that our sidewalks should be prioritized for humans," Yee stated to the San Francisco Examiner. "We do not allow bicycles and Segways on our sidewalks." (Segways were banned on city sidewalks in 2002, an action criticized as heavy-handed at the time.) Yee did not have the votes to pass the ban, so he settled for strict limitations at that time.  
He had heard from many pedestrians and some community activists about the risks of the delivery vehicles.  
"Sidewalks, I believe, are not playgrounds for the new remote controlled toys of the clever to make money and eliminate jobs," stated Lorraine Petty, an activist with the community group Senior and Disability Action, at the hearing on Yee's proposed rules. "They're for us to walk."  
"Not every innovation is all that great for society," Yee stated at the hearing.  
Two years later, in 2019, grocery delivery company Postmates was given the first permit in San Francisco to test sidewalk delivery robots. The company worked with Yee for two years to get it done, according to a report in TechCrunch. 
The Postmates rover, called Serve, is semi-autonomous, with a human pilot monitoring the fleet and able to interact with customers via video chat. The robot, which has Velodyne Lidar sensors and an Nvidia Xavier processor, can carry 50 lbs and travel 30 miles on a single battery charge.  
The company worked on making Serve friendly. "We are spending a lot of time going in and refining and inventing new ways that Serve can communicate," stated Ken Kocienda, an Apple veteran who had joined Postmates in 2019. (He now is product architect at Humane of San Francisco.) "We want to make it socially intelligent. We want people, when they see Serve going down the street, to smile at it and to be happy to see it there."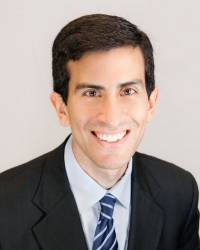 The use of delivery service apps surged during the pandemic, as consumers went online to order meals, groceries, household goods, prescriptions, laundry and alcohol. "In the coming year, robot usage will likely grow substantially to help keep up with demand," stated Daniel Castro, vice president  of the Information Technology and Innovation Foundation, in an account in Governing. The ITIF is a non-profit think tank in Washington, DC that advises on public policy around industry and technology.  
Virginia Has Rolled Out the Welcome Mat to Robot Delivery Vehicles  
In addition, the rapid evolution of robotics, computer vision and machine learning is creating new opportunities for innovation in the use of autonomous robots for last-mile delivery, he noted.  
Approaches to regulating delivery robots vary by state and local governments, with some places seeking to delay their introduction, and others rolling out the welcome mat. Virginia, for example, updated its laws in 2020 to increase the weight limit of delivery robots from 50 pounds to 500 pounds, allowing operation on the side of the road if a sidewalk is not available.   
"This approach is likely to be the most productive as it focuses on making it possible for businesses to safely deploy the delivery robots while also ensuring the technology does not (literally) tread on humans," stated Castro.  
Refraction Raises $4.2 Million to Expand Robot Fleet 
The capital markets are also being receptive to delivery robots. Startup Refraction AI, which is currently beta testing its autonomous robots, recently closed $4.2 million in seed funding, according to the RobotReport.  Refraction is working with local restaurants in Ann Arbor, Michigan, to deliver food orders to local residents.  
The company has deployed eight of its REV-1 robots to date and is looking to expand the fleet. Refraction AI and other autonomous robot delivery firms are chasing the market for urban food delivery, which is a more uniform environment with shorter distance runs.   
Refraction AI was launched in 2019 by University of Michigan professors Matt Johnson-Roberson and Ram Vasudevan. Based in Ann Arbor, the company continues to work with local restaurants and grocery stores, exclusively for food delivery on campus and nearby neighborhoods. Unlike competitors which are restricted to sidewalks, REV-1 operates on the street and is classified as an electric bike (ebike). The machine perception onboard REV-1 uses 12 cameras to see the world around it, and radar and ultrasonic sensors to increase its awareness. The company had purposefully avoided the use of expensive LiDAR sensors to help keep costs down.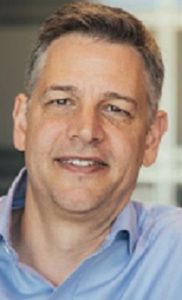 "Last-mile delivery is the quintessential example of a sector that is ripe for innovation, owing to a powerful confluence of advancing technology, demographics, social values and consumer models," stated Refraction AI CEO Luke Schneider.  "Our platform uses technology that exists today in an innovative way, to get people the things they need, when they need them, where they live. And we're doing so in a way that reduces business' costs, makes roads less congested, and eliminates carbon emissions."  
FedEx and Nuro Running a Pilot Program in Houston Area  
More recently, FedEx and Nuro, an AI robotics company, have entered a multi-year, multi-phase agreement to test Nuro's next-generation autonomous delivery vehicle through a pilot program launched in April in the Houston area, according to an account in FleetOwner. 
"FedEx was built on innovation, and it continues to be an integral part of our culture and business strategy," stated Rebecca Yeung, vice president of advanced technology and innovation at FedEx. "We are excited to collaborate with an industry leader like Nuro as we continue to explore the use of autonomous technologies within our operations." 
Nuro has been developing and testing its self-driving technology for nearly five years, including on-road deployment in multiple cities and industry-first regulatory approvals. The company has established partnerships with companies within grocery, restaurant, and pharmacy verticals. 
"Working with FedEx—the global leader in logistics—is an incredible opportunity to rethink every aspect of local delivery," stated Cosimo Leipold, head of partnerships at Nuro.   
Read the source articles and information in ZDNet, in TechCrunch, in the RobotReport and in FleetOwner.