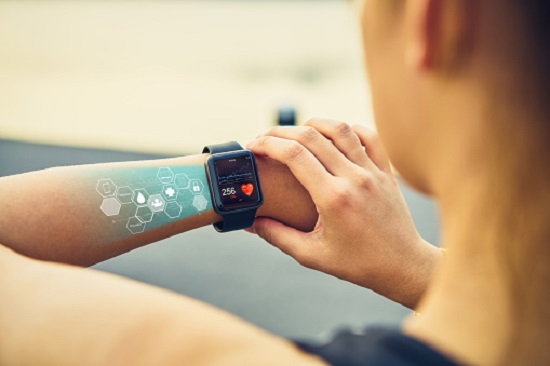 By AI Trends Staff  
The Internet of Medical Things (IoMT) market is expanding rapidly, with over 500,000 medical technologies currently available, from blood pressure and glucose monitors to MRI scanners. AI poised to contribute analysis crucial to innovations such as smart hospitals.   
Today's internet-connected devices aim to improve efficiencies, lower care costs and drive better outcomes in healthcare, according to a recent account in HealthTech Magazine. Devices in the IoMT domain extend to wearable external medical devices such as skin patches and insulin pumps; implanted medical devices such as pacemakers and cardioverter defibrillators; and stationary devices such as for home monitoring and connecting imaging machines.   
Projections for IoMT market size were aggressive before the COVID-19 pandemic hit, with Deloitte sizing the market at $158.1 billion by 2022, with the connected medical device segment expected to take up to $52.2 billion of that by 2022. 
Now the estimates are growing. The global IoMT market was valued at $44.5 billion in 2018 and is expected to grow to $254.2 billion in 2026, according to AllTheResearch. The smart wearable device segment of IoMT, inclusive of smartwatches and sensor-laden smart shirts, made up for the largest share of the global market in 2018, at roughly 27 percent, the report found.  
This area of IoMT is poised for even further growth as artificial intelligence is integrated into connected devices and can prove capable of real-time, remote measurement and analysis of patient data. 
Fitbit Trackers Found to Help Patients with Heart Disease 
Evidence is coming in on the effectiveness of IoMT for health care. A study conducted by researchers from Cedars-Sinai Medical Center and UCLA found that Fitbit activity trackers were able to more accurately evaluate patients with ischemic heart disease by recording their heart rate and accelerometer data simultaneously. Some 88% of healthcare providers were found in a survey last year of 100 health IT leaders by Spyglass Consulting Group, to be investing in remote patient monitoring (RPM) equipment. This is especially true for patients whose conditions are considered unstable and at risk for hospital admission. 
Cost avoidance was the primary investment driver for RPM solutions, which are hoping to achieve reduced hospital readmissions, emergency department visits, and overall healthcare utilization, the study stated. 
Wearable activity trackers have also proven to be a more reliable measure of physical activity and assessing five-year risk than traditional methods, according to a study by Johns Hopkins Medicine, as reported in mHealthIntelligence.  
Adult participants between 50 and 85 years old wore an accelerator device at the hip for seven consecutive days to gather information on their physical activity. Individual data came from responses to demographic, socioeconomic, and health-related survey questions, along with medical records and clinical laboratory test results.  
IoMT Devices Seen as Helping to Control Health Care Costs  
Medical cost reductions of $300 billion are being estimated by Goldman Sachs, through remote patient monitoring and increased oversight of medication use. Startup activity is picking up. Proteus Discover, for example, has focused its smart pill capabilities on measuring the effectiveness of medication treatment; and HQ's CorTemp is using its smart pills to monitor patients' internal health and transmit wireless data such as core temperatures, which can be critical in life or death situations. 
AI systems are seen as able to reduce therapeutic and therapeutic errors in human clinical practice, according to an account in IDST. Developing IoMT strategies that match sophisticated sensors with AI-backed analytics will be critical for developing smart hospitals of the future. "Sensors, AI and big data analytics are vital technologies for IoMT as they provide multiple benefits to patients and facilities alike," stated Varun Babu, senior research analyst with Frost & Sullivan TechVision Research, which studies emerging technology for IT. 
The rise of AI and its alliance with IoT is one of the critical aspects of the digital transformation in modern healthcare, according to an account in IoTforAll. The central pairing is likely to result in speeding up the complicated procedures and data functionalities that are otherwise tedious and time-consuming. AI along with sensor technologies from IoT can lead to better decision-making. Advances in connectivity through AI are expected to promote an understanding of therapy and enable preventive care that promises a better future.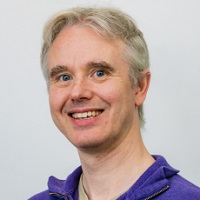 The impact of AI on personal healthcare is attracting wide comment. "AI is transforming every industry in which it is implemented, with its impact upon the healthcare sector already saving lives and improving medical diagnoses," stated Dr. Ian Roberts, Director of Therapeutic Technology at Healx, a biotechnology company based in Cambridge, England, in an account in BBH (Building Better Healthcare). "The transformative effect of AI is set to switch healthcare on its head, as the technology leads to a shift from reactive treatments targeting populations to proactive prevention tailored to the individual patient."  
In the future, AI-generated healthcare recommendations are seen as extending to include personalized treatment plans. "Currently we are in the infancy of AI in healthcare, and each company drives forward another piece of the puzzle and once fully integrated the future of medicine will be forever transformed," Dr. Roberts stated.   
However, the increasingly-connected environment of IoMT is seen as bringing new risks as cyber criminals seek to exploit device and network vulnerabilities to wreak havoc. A recent global survey by Extreme Networks, a network infrastructure provider, found that one in five healthcare IT professionals are unsure if every medical device on their network has all the latest software patches installed — creating a porous security infrastructure that could potentially be bypassed.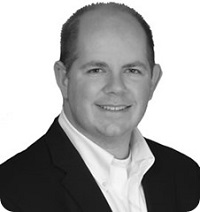 "2020 will be the year when healthcare organizations of all sizes will need to realize that they are easy pickings for cyber criminals, and put a robust, reliable and resilient network security infrastructure in place to protect themselves adequately," stated Bob Zemke, director of healthcare solutions for Extreme.  
Data science is seen as leading to more precise analytics. "In 2020, we can expect to see better patient outcomes fueled largely by the growing prevalence of data science and analytics," stated lan Jacobson, chief data and analytic officer at Alteryx, a software company providing advanced analytics tools. "Much of the data that is required to solve some really-key challenges already exists in the public domain, and in the next year we expect more and more healthcare organizations will implement tools that help to assess this rich information as well as gain actionable insight." The tools are seen as being effective in monitoring proper use of prescription drugs.   
Read the source articles and information in HealthTech Magazine, Deloitte, AllTheResearch, mHealthIntelligence, IDST, IoTforAll and in BBH (Building Better Healthcare).