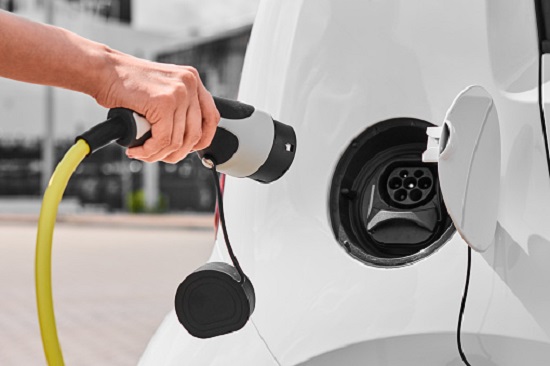 By AI Trends Staff 
The auto industry is transforming into a value network, driven by the technological development of electric-connected autonomous and shared (ECAS) vehicles architectures, systems intelligence, new computing paradigms at the edge and swarm capabilities into vehicle domains. 
That is from a report from the journal Frontiers in Future Transportation, a company exploring frontiers of innovation in future transportation systems, with offices in Lausanne, Switzerland.  
AI is important to this evolution. "The safety and transparency of AI-based technology and the explainability of the purpose, use, benefits, and limitations of AI systems are critical for fulfilling trustworthiness requirements," the report states. 
The primary manufacturers of electric vehicles have a range of approaches toward incorporating AI.   
The leading electric vehicle manufacturer is Tesla with a 15% market share, followed by Volkswagen Group with 13%, and SGMW with 11% (SGMW is a joint venture of SAIC Motor, General Motors and Liuzhou Wuling Motors of China, according to a report from market analyst firm Canalys in The Washington Post. 
China Now the World's Largest Automotive Market  
Tesla benefits from strong sales in China, the US, and Europe, based on the number of vehicles sold. Chinese manufacturers are beginning to be more competitive, especially inside China, the world's largest automotive market, according to Canalys.   
SGMW, the joint venture between General Motors and two Chinese automakers, has rapidly gained market share owing to booming sales in China of a tiny electric car that can travel at top speeds of 62 miles an hour. The Hong Guang Mini EV hit the market last year at a starting price of $4,500, quickly becoming a top seller to budget-conscious Chinese shoppers. 
The Chinese brands BYD, Great Wall Motors, and Nio are also popular EVs inside China, according to data from Credit Suisse. 
The Chinese government has spent at least $60 billion to support its electric-car industry, including research-and-development funding, tax exemptions and financing for battery-charging stations, according to the Center for Strategic and International Studies, a Washington think tank. Chinese brands so far have not made much progress outside China. 
As of May this year, the Chevrolet Bolt ranked third among electric vehicles in the United States, behind the Tesla models Y and 3, according to Credit Suisse. The Ford Mustang Mach-E ranked fourth, according to Canalys.  
AI Strategic to Battery Maintenance, Innovation  
The arrival of AI has disrupted the electric vehicle ecosystem, especially in the area of battery development, according to an account in Analytics India Magazine. 
AI is especially important to the maintenance and monitoring of EV batteries, which vary widely in their ranges. The Tesla Model S 100D can run for 355 miles; the Hyundai Kona can run for 198 miles, and the MG ZS EV can run for 214 miles, according to the account. Charging times also vary. A Tesla can take 75 minutes for a full charge, for example.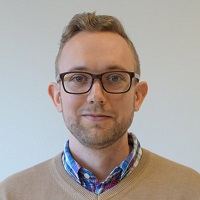 "Batteries are highly complex components—chemically, electrically, and in terms of software," stated Rikard Vinge, data scientist at Volvo. "But data analytics can help us to understand them better: how they are used, how they are affected by the driver, how they are impacted by other components in the vehicle."  
Machine learning models help with battery life cycle management. Blending advanced electronics with IoT, data science and digital twins, ML models with predictive intelligence can anticipate battery life, identify degradation breakdowns and their causes. Akhil Aryan, the cofounder of ION Energy, a company that applies intelligent battery analytics to improve the performance of lithium-ion batteries, says data on battery life includes performance, state of charge, stress from rapid acceleration and deceleration, temperature and the number of charge cycles.   
Many collaborations are happening around AI for EVs. Google is collaborating with Ford, which aims to use Google's AI, data science and analytical capabilities to improve customer experiences, accelerate the modernization of product development, manufacturing and supply chain management, and fast track the implementation of data-driven business models. 
Tesla leverages machine learning and AI in its driving system and over-the-air update capability. Volkswagen and Microsoft are planning to use Azure IoT and PowerBI to offer customers telematics and productivity solutions.  
At Tesla's AI Day, Work on Computer Vision System Described 
At its recent AI Day, Tesla's head of AI Andrej Karpathy outlined work going on to improve the car's computer vision. The two main problems that Tesla is working within its computer vision architecture, he indicated in an account in TechCrunch, are temporary occlusions (such as cars at busy intersections that block the Autopilot's view of the road beyond), and signs or markings that appear some distance from when lanes merge.  
To help solve the problems, Karpathy described work Tesla engineers are doing on a spatial recurring network, wherein different aspects of the module keep track of different aspects of the road and form a space-based and time-based queue. That creates a cache of data that the model can refer back to when trying to make predictions about the road.  
The AI team includes a simulation, creating "a video game with Autopilot as the player," Karpathy stated, to help the car make the right decisions.  
Volkswagen Opens AI Detroit Unit to Tap Local Automotive Expertise 
In the US Motor City of Detroit, Volkswagen of North America this year opened its AI Detroit unit, a dedicated AI research and development center. 
"We want to leverage new opportunities in applied Artificial Intelligence to further improve products and services for our customers, supporting our employees and become even more efficient as a company," stated Johan de Nysschen, chief operating officer at Volkswagen Group of America, in an account in Automotive World.  
Abdallah Shanti, chief information officer for the Volkswagen Passenger Cars brand, stated, "Volkswagen has a tremendous treasure of data. Competencies in Artificial Intelligence will help us leverage this treasure, and in supporting people and business,"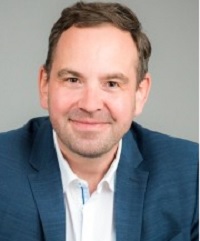 Daniel Weimer, head of AI Detroit, leads a team of AI scientists and software engineers who seek to apply the latest AI and machine learning breakthroughs to the automotive business. "We want to bring AI technology to business and create real impact," Weimer stated.  
The plan is for Weimer and his team to monitor the latest developments in AI, from new techniques in machine learning to new software, then work across Volkswagen Group of America's different brands—from Volkswagen to Audi and Bentley—to find ways to implement those insights. 
"We're in Detroit for a reason. You can knock on every door here and there'll be someone with a high automotive IQ," Weimer stated. "There's all this awesome infrastructure and talent here, along with a great attitude of wanting to redefine the industry. There's no other place where you find that."  
Read the source articles and information in the journal Frontiers in Future Transportation, in The Washington Post, from the Center for Strategic and International Studies, in Analytics India Magazine and in Automotive World.