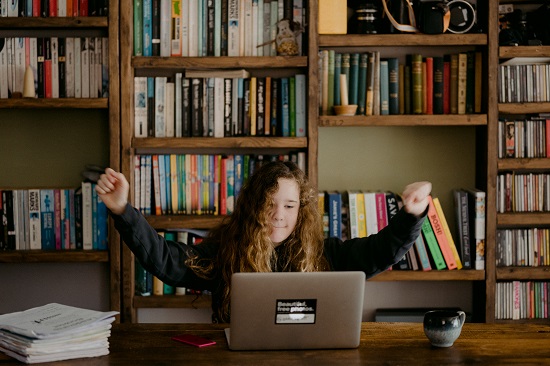 By John P. Desmond, AI Trends Editor  
AI is everywhere, and those who want to learn about it have a wide range of options for how to do so. Too few qualified AI scientists and practitioners are available to fill the available positions, so AI represents a tremendous opportunity as a career.   
For those already in the workforce, reskilling and upskilling with AI job skills is a solid strategy. A range of courses are available online, many at a cost much less than a typical college course.   
Machine Learning from Andrew Ng and Stanford University via Coursera was the number one AI course listed by Code Spaces in a recent account on the top AI courses. A cofounder of Coursera,  and the founding lead of Google's deep learning research unit Google Brain, Ng has taught this course to some 3.5 million students, 93% of whom have given it a five-star rating.   
The course material spans 55 hours of content spread over 11 weeks; the expectation is for five to six hours/week to study. Topics include supervised learning, neural networks, backpropagation, unsupervised learning, deep learning and applying machine learning algorithms with large datasets. 
Code Spaces gave the course a 4.9 rating on a five-point scale. The course can be studied for free; a paid certificate is optional for showcasing learning of AI and ML skills.  
Coursera offers over 5,100 online courses, with close to 2,000 of them for free, taught by top instructors from world-class universities and companies. Coursera has partnered with over 200 top universities, according to a recent account in Upskillwise. 
The global higher education market was $2.2 trillion in 2019 and the global online degree market was $36 billion in 2019, expected to grow to $74 billion by 2025, according to estimates from Coursera published in an account in Simply Wall St.   
As education has become more expensive, people are seeking alternatives, especially in order to keep their jobs and move into new careers with AI posting a risk of automating jobs out of existence.  
Udacity Has Graduated 10,000  
Another training company leader, Udacity, was founded in 2011 by two Stanford University graduates. The company  now has had over 100,000 students graduate from its courses, which have a technical and business focus. Udacity develops its own content by collaborating with industry partners including Google, AWS-Amazon and Nvidia.   
The Udacity online programs, called Nanodegrees, bundle four to 10 courses that aim to provide in-depth knowledge about certain topics. The company offers some 200 courses for free, and the paid programs cost an average of $399/month, according to Upskillwise, with an expectation of five to six hours per week of study time.   
Popular Udacity programs include AI, Web development, cloud computing, data science,  autonomous driving systems and career direction. Udacity, which is US-focused, will offer career advice and schedule individual chats with career advisors. Its Talent program engages employers including Nvidia, Lyft, Mercedes, ATT and Google. Student profiles are added to a database, where employers can select who they want to interview.  
In a downside, the earned degree is non-accredited and costs between $600 and $2,000 on average, according to Upskillwise. 
edX Offering Over 3,000 Online Courses 
edX offers over 3,000 online courses and over 300 programs created with its partners, which includes 160 institutions such as Harvard and the University of California at Berkeley.  edX was founded by professors from Harvard and MIT and now has more than 34 million learners, according to Upskillwise.   
The firm offers accredited certificates with a more limited set of courses than other providers. The MicroMasters Program in AI from Columbia University offered via edX is rated 4.6 by Code Spaces, The program covers AI, Machine Learning, Robotics and Animation and CGI Motion.  The program assumes a basic understanding of statistics, college level algebra, calculus and knowledge of Python programming.  
Pricing from edX varies by the type of course and program, ranging from between $50 to $300 at the low end to master's degrees ranging from $10,000 to $25,000.   
Popular edX programs focus on computer science, with concentration on cloud development and programming with Python, and data science, concentrating on Python for data science and probability, the science of uncertainty.  
A popular course from Udemy is AI A to Z: Learning How to Build an AI, which teaches how to combine the power of Data Science, Machine Learning and Deep Learning. Learning to create real world AI applications. Udemy is an online learning platform with more than 155,000 paid courses and 580 or so free courses, according to Upskillwise. Individual courses are priced up to $199.  
The Udemy AI A to Z course, rated 4.3 by Code Spaces, is based on the idea that games are the simplest test environment for AI, using a simulated AI environment called OpenAI Gym, to learn how to create AI that can defeat humans in games like Doom. The hands-on course takes learners through practical steps needed to code self-improving AI for a range of purposes. The course also covers Q-learning, a form of machine learning based on reinforcement learning, used in many AI applications.  
LinkedIn Learning Offering Over 16,000 Self-Paced Courses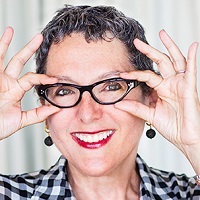 LinkedIn Learning was founded in 1995 by Lynda Weinman as Lynda.com, before being acquired by LinkedIn in 2015; LinkedIn was later acquired by Microsoft in December 2016. A popular course, Master the Fundamentals of AI and Machine Learning is rated 4.5 by Code Share. It is a series of short courses aimed at teaching the foundations of AI and machine learning. The 11 hours of video content includes essential training for AI, foundations for machine learning, neural networks, explainable AI and opportunities for business.   
Linkedin Learning currently offers 16,000 self-paced  courses in multiple languages and a completion certificate, which is not accredited. Options for payment include individual courses for up to $50 each, monthly subscriptions of $40/mo or annually at $25/month, according to Upskillwise.   
Nvidia's Deep Learning Institute (DLI) provided training to 75,000 developers in 2020, a 36 percent increase over 2019, according to a recent account in datanami. The company, the maker of graphics processing unit (GPU) chips, had AI-related sales of $2.8 billion in the first half of 2020, according to an account in Forbes.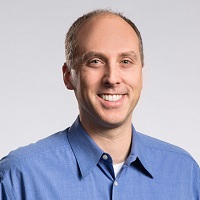 Earlier this year, the company announced that selected DLI workshops would be available to the general public for a fee.  The courses were previously only available to companies that wanted specialized training for their in-house developers or those who had attended the firm's GPU Technology Conferences.  
One example is the course, Applications of AI for Predictive Maintenance, which explores technologies such as XGBoost, LSTM, Keras, and Tensorflow, at a cost of $700. Certificates are available for those who complete the workshop. The course fees cover access to GPU-accelerated development servers in the cloud, as well as learning material and instructors.  
The full schedule is available on the Nvidia blog.  
"Our public workshops provide a great opportunity for individual developers and smaller organizations to get industry-leading training in deep learning, accelerated computing and data science," stated Will Ramey, global head of Developer Programs at Nvidia. "Now the same expert instructors and world-class learning materials that help accelerate innovation at leading companies are available to everyone."  
Read the source articles and information at Code Spaces,  Upskillwise,  in datanami, on the Nvidia blog and in Forbes.