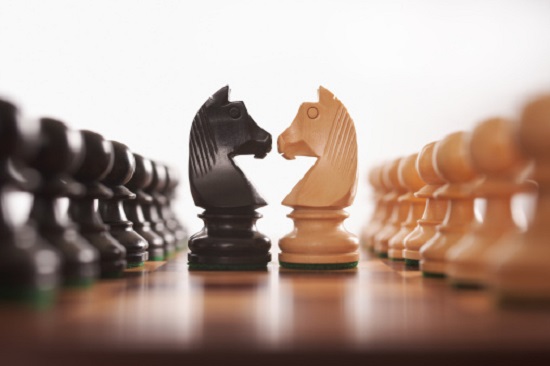 By John P. Desmond, AI Trends Editor  
A nearly six-year truce between Google and Microsoft to not use their lobbying power against each other expired in April, leading to speculation that the two giants could restart the public bickering and legal battles that led to the truce in 2015.  
The two companies, which compete in Web search, cloud computing and AI, and in productivity software are in the sights of regulators around the world who are considering limits on their power, according to an account from Bloomberg.  
The agreement was reached soon after Satya Nadella took over as CEO of Microsoft in February 2015, and Sundar Pichai took over as CEO of Google's parent Alphabet a year later. Since Google co-founders Larry Page and Sergey Brin began dominating the digital advertising market on the basis of its search engine in the late 1990s, Microsoft saw that it missed out on a big revenue opportunity, according to the Bloomberg account. Microsoft released its Bing search engine in 2009 and has been playing catch-up since. Then Google seized the market for smartphone operating systems with its Android mobile software, first released in September 2008, a market Microsoft had tried and failed to penetrate.    
The two companies had been engaging in public disputes before the two agreed the battle had become expensive and distracting, and prevented them from working together as partners. The agreement reached in April 2016 settled some issues and spelled out a dispute escalation system. 
Fundamental to the dispute between the two companies has been advertising. Microsoft began protesting to Google over two years ago that Google's Search Ads 360, which lets marketers manage advertising campaigns across multiple search engines, was not keeping pace with Bing features. The result was that it was easier for potential advertisers using that system to buy Google spots than Microsoft ads, according to Rik van der Kooi, vice president of Microsoft Advertising, quoted in the Bloomberg account. He estimated that the dispute was causing Microsoft to lose hundreds of millions in ad revenue every year.  
In a Bloomberg television interview in April, Microsoft President and Chief Legal Officer Brad Smith was quoted as saying, "If you want to advertise, if you want to sell advertising or buy advertising on the internet, you have to use Google's tools, and when they make their tools in a manner that fails to interoperate easily with others, it impacts everybody." He added, "We raised the concerns with them, and they just turned a deaf ear." 
Talks between the two CEOs—Nadella and Pichai, the final step in the predetermined process in the agreement—failed to reach a resolution, Bloomberg reported. The next step is to bring the dispute to regulators. UK competition authority regulators submitted questions to Microsoft, which responded as the agreement allows, bringing the dispute to light.  
Tensions have been escalating. Microsoft went public earlier this year with complaints about Google's refusal to comply with a planned law in Australia that would require Google to pay news outlets for content on its sites and apps. The US Justice Department and a group of US states are also probing Google's power and its ad technology, which is giving Microsoft some leverage.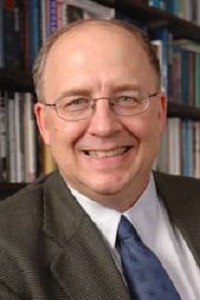 "We have a name for this in antitrust—we call this raising rivals' costs," stated University of Chicago law professor Randal C. Picker to Bloomberg, about Microsoft's position on paying for news content. "All of this is going to cost the Facebooks and the Googles of the world a lot more than it's going to cost Microsoft. So that makes it look like a competitive move," Picker stated. 
Agreement Raised Questions From Its Beginning  
The agreement between the two giants, which sought closer cooperation in areas of mutual interest and in which they agreed to give up some of the weapons they had used against each other, had raised questions in some circles about the impact on competition, according to an account in The Financial Times.  
"It's always a little puzzling when you see direct competitors working on private agreements," stated Eric Goldman, a law professor at Santa Clara University, of the 2015 pact, while acknowledging its intent to back off the destructive tendencies of their rivalry has largely worked while the competition has continued. "The tricks Microsoft was playing on Google were hurting the entire industry—including Microsoft," Goldman stated.  
Microsoft and Google have continued to cooperate in several areas of their business. The Microsoft Edge browser runs on Google's Chromium platform, which also underlies its Chrome browser, and Microsoft now sells the Duo smartphone, which uses the Android operating system, according to an account in Fortune.  
In the market for productivity software like word processing, email and spreadsheets, where Microsoft continues to maintain a dominant position, Google is also Microsoft's biggest rival. "Microsoft is dominant in many areas. For example, Office is a dominant package in the market," stated Gus Rossi, a principal of responsible technology at Omidyar Network, a foundation and impact investment firm focused on social change, to Fortune.  "What Google can do is to remind everyone that Microsoft is also a bad actor, because if everyone is a bad actor, then you're not such a bad actor." 
Reports vary on whether the Google-Microsoft truce could be revived. Time will tell. 
Read the source articles and information from Bloomberg, in The Financial Times and in Fortune.