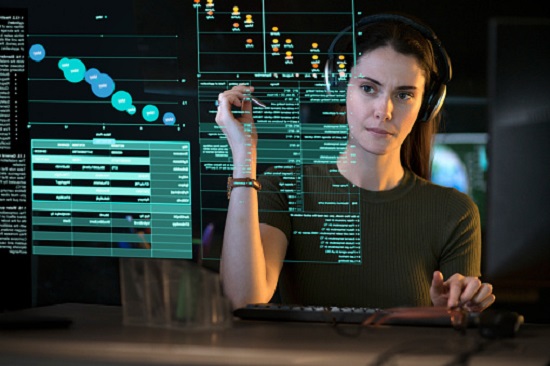 By John P. Desmond, AI Trends Editor
Jobs in data science grew nearly 46% in 2020, with salaries in the range of $100,000 to $130,000 annually, according to a recent account in TechRepublic based on information from LinkedIn and LHH, formerly Lee Hecht Harrison, a global provider of talent and leadership development.
Related job titles include data science specialist and data management analyst. Companies hiring were called out in the TechRepublic account, including: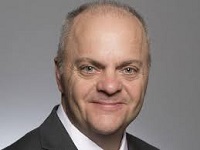 Novacoast, which helps organizations build a cybersecurity posture through engineering, development, and managed services. Founded in 1996 in Santa Barbara, the company has many remote employees and a presence in the UK, Canada, Mexico, and Guatemala.
The company offers a security operations center (SOC) cloud offering called novaSOC, that analyzes emerging challenges. "We work to have an answer ready before we've been asked," stated CEO Paul Anderson in a press release issued on the company's inclusion on a list of the top 250 Managed Service Providers from MSSP Alert. novaSOC automatically collects endpoint data and correlates it with threat intelligence sources, adding in analysis and reporting to make a responsive security monitoring service. Novacoast is planning to hire 60 employees to open a new SOC in Wichita, Kansas.
Pendo is an information technology services company that provides step-by-step guides to help workers master new software packages. The software aims to boost employee proficiency through personalized training and automated support. Founded in 2013 in Raleigh, N.C., the company has raised $209.5 million to date, according to Crunchbase. Demand for the company's services soared in 2020 as schools shifted to online teaching and many companies permitted employees to work from home.
"More people are using digital products. Many had planned to go digital but they could not afford to wait. That created opportunities for us," stated Todd Olson, cofounder and CEO, in an account in Newsweek. The company now has about 2,000 customers, including Verizon, RE/MAX, Health AB, John Wiley & Sons, LabCorp, Mercury Insurance, OpenTable, Okta, Salesforce and Zendesk. The company plans to hire 400 more employees this year to fuel its growth as it invests in its presence overseas in an effort to win more large customers. The company recently had 169 open positions.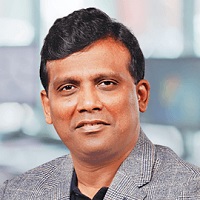 Infosys is a multinational IT services company headquartered in India that is expanding its workforce in North America. The company recently announced it would be hiring 500 people in Calgary, Alberta, Canada over the next three years, which would double its Canadian workforce to 4,000 employees. "Calgary is a natural next step of our Canadian expansion. The city is home to a thriving talent pool. We will tap into this talent and offer skills and opportunities that will build on the city's economic strengths," stated Ravi Kumar, President of Infosys, in a press release.
Over the last two years, Infosys has created 2,000 jobs across Toronto, Vancouver, Ottawa, and Montreal. The Calgary expansion will enable Infosys to scale work with clients in Western Canada, Pacific Northwest, and the Central United States across various industries, including natural resources, energy, media, retail, and communications. The company will hire tech talent from fourteen educational institutions across the country, including the University of Calgary, University of Alberta, Southern Alberta Institute of Technology, University of British Columbia, University of Toronto, and Waterloo. Infosys also plans to hire 300 workers in Pennsylvania as part of its US hiring strategy, recruiting for a range of opportunities across technology and digital services, administration and operations.
AI is Where the Money Is
In an analysis of millions of job postings across the US, the labor market information provider Burning Glass wanted to see which professions had the highest percentage of job postings requesting AI skills, according to an account from Dice. Data science was requested by 22.4% of the postings, by far the highest. Next was data engineer at 5.5%, database architect at 4.6% and network engineer/architect at 3.1%.
Burning Glass sees machine learning as a "defining skill" among data scientists, needed for day-to-day work. Overall, jobs requiring AI skills are expected to grow 43.4% over the next decade. The current median salary for jobs heavily using AI skills is $105,000, good compared to many other professions.
Hiring managers will test for knowledge of fundamental concepts and ability to execute. A portfolio of AI-related projects can help a candidate's prospects.
Burning Glass recently announced an expansion and update of its CyberSeek source of information on America's cybersecurity workforce. "These updates are timely as the National Initiative for Cybersecurity Education (NICE) Strategic Plan aims to promote the discovery of cybersecurity careers and multiple pathways to build and sustain a diverse and skilled workforce," stated Rodney Petersen, Director of the NICE, in a Burning Glass press release
NICE is a partnership between government, academia, and the private sector focused on supporting the country's ability to address current and future cybersecurity education and workforce challenges.
Trends for AI in 2021 in the beginning of the latter stages of the global pandemic were highlighted in a recent account in VentureBeat as:
Hyperautomation, the application of AI and machine learning to augment workers and automate processes to a higher degree;
Ethical AI, because consumers and employees expect companies to adopt AI in a responsible manner; companies will choose to do business with partners that commit to data ethics and data handling practices that reflect appropriate values;
And Workplace AI, to help with transitions to new models of work, especially with knowledge workers at home; AI will be used to augment customer services agents, to track employee health and for intelligent document extraction.
Read the source articles and information in TechRepublic, in a press release from Novacoast, in Newsweek, in a press release from Infosys, in an account from Dice, in a Burning Glass press release and in an account in VentureBeat.