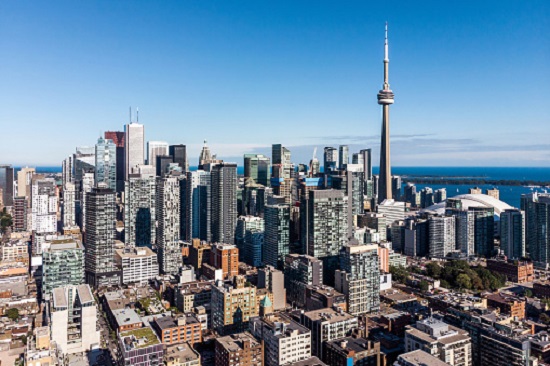 By AI Trends Staff 
Several Canadian startups are making a play in autonomous truck technology, with support from the government of Ontario as well as venture capitalists.  
Autonomous trucking in Canadian has been in the spotlight with the launch of Raquel Urtasun's company Waabi on June 8, with $83.5 million in backing. Waabi's initial focus with its autonomous driving software relying heavily on simulations will be autonomous trucking. (See AI Trends, June 24, 2021)  
Partnerships pursuing autonomous truck technology in Canada, described in a recent account in trucknews, include:  
The developments follow the evolution of telematics systems, which are the convergence of telecommunications and information processing, with artificial intelligence.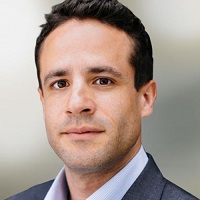 "There is AI for an individual truck, which could involve anything from vision systems and autonomous driving, to predictive maintenance. And then there is AI related to fleet operations, which could involve everything from route optimization to an electric vehicle suitability assessment," stated Mike Branch, vice-president, data and analytics at Geotab, headquartered in Oakville, Ont. Geotab provides telematics services for commercial fleet management via a software-as-a-service model. In 2015, the company had one data scientist; today it has 80 of them.  
Telematics Has Evolved to Now Include AI 
Telematics systems originally focused on data to identify vehicle location and whether deliveries or pickups were made on schedule. That has since evolved to data picked up from vehicle sensors, that can better predict when a component might fail and so needs maintenance, before it breaks down.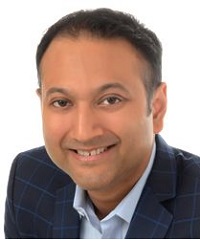 "We can create certain data models, and on that data model, apply artificial intelligence and machine learning techniques and technologies to predict an outcome," stated Sandeep Kar, chief strategy officer at Fleet Complete of Toronto. The company, founded in 2000, offers GPS tracking and asset management software.   
He sees the move to autonomous driving as having a big impact on telematics. "Autonomous driving will change everything," Kar stated. "The moment you bring that technology and make it mainstream, what you're doing is you're creating some really profound changes … The advent of autonomous driving is going to be that inflection point for so many technologies and business models in trucking."  
Trucking companies will face potential challenges in incorporating AI into their solutions. "Part of the limitation is customers being able to effectively implement an AI solution," stated Christopher Plaat, senior vice-president and general manager of BlackBerry Radar, a trailer tracking and monitoring system. "There are struggles in trucking being able to take in very complex solutions that are difficult to implement."  
Ontario Government Partners with NuPort Robotics  
The government of Ontario in March announced a $3 million partnership to bolster the province's contribution to the development of autonomous vehicle technology, according to an account in The Globe and Mail.  
The investment includes $1 million contributions each from Ontario's Autonomous Vehicle Innovation Network (AVIN), Canadian Tire, and NuPort Robotics, the Toronto-based AI startup, working to test its autonomous truck software system. 
"The goal is to demonstrate automated technology in a predetermined set of routes, which will enable us to showcase quantitatively that these systems are more efficient, safer, and enhance the driver experience," stated Raghavender Sahdev, the CEO of NuPort Robotics. "Our goal is to put Ontario and Canada on the world map when it comes to automated technologies." 
The project will focus on the short-haul route trucks take between distribution centers such as warehouses and terminals every day, in what are called the "middle miles." Hoped-for benefits include improved safety, reduced carbon emissions, and lower maintenance and repair costs. "Because we know what the route looks like, we can deploy state-of-the-art machine-learning and autonomous-driving algorithms, which then allow us to improve performance," Sahdev stated.   
Two semi-tractor trailer trucks have been outfitted with high-tech sensors and controls, including obstacle and collision avoidance systems.  
"The main purpose for all of this technology is increased safety," stated Raed Kadri, the head of AVIN, which is backed by the government of Ontario with the goal of fostering growth of the transportation and infrastructure technology in the region. "Developing and deploying these technologies—pushing them into being commercially ready—is important, because the more automation you have, the more potential for increased safety," Kadri stated. 
The Canadians see an opportunity in focusing on the trucking industry. Some 70% of domestic freight is transported by truck, according to Statistics Canada, but the industry is facing an imminent talent shortage. Vacancies in the industry reached close to seven percent in 2019, more than double the national average, according to the Canadian Trucking Alliance. The industry is looking for autonomous solutions to help make up the talent shortage. 
"There is a pretty good business case in the sense that there's a huge shortage of truck drivers," stated University of Waterloo electrical and computer engineering professor Dr. Krzysztof Czarnecki. "This technology is coming no matter what, it's just a question of time," he added. "Maybe it's not coming as fast as some would like, but it's coming, and we need companies to innovate in this space, and make sure Canada is not just watching from the sidelines." 
The Canadians have proven the model of government support for private industry is effective for working toward a number of worthwhile goals, including addressing environmental concerns. "This project applies unique and made-in-Ontario Artificial Intelligence technology that offers increased safety and efficiency, with a reduced carbon footprint, to the goods supply chains on which we all rely," stated Vic Fedeli, Ontario minister of economic development, job creation and trade, in an account in SmartCitiesWorld. 
"This is the latest example of how Ontario's Autonomous Vehicle Innovation Network acts as a catalyst, fostering partnerships between ambitious technology start-ups and industry to develop and commercialize next generation transportation technologies that strengthen our economy and benefit society."  
Read the source articles and information in trucknews, in AI Trends, June 24, 2021,  in The Globe and Mail and in SmartCitiesWorld.