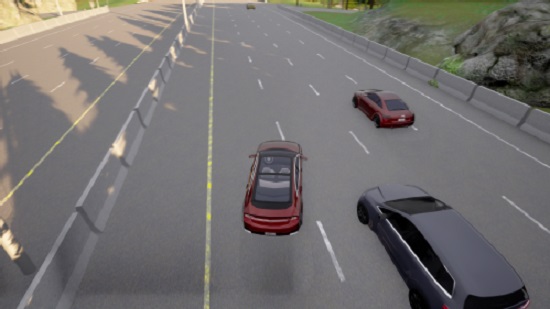 By John P. Desmond, AI Trends Editor  
The state of autonomous vehicle safety standard regulation in the US today is between two presidential administrations, with the Trump Administration-era regulations issued Jan. 14 likely to be soon superseded by policies of the Biden Administration.  
The Trump Administration rules would allow self-driving vehicle manufacturers to skip certain federal crash safety requirements in vehicles not designed to carry people, marking the first major update to  federal safety standards to accommodate innovations of driverless technology, according to an account in The Detroit News.This would apply for example to the delivery vehicle from startup Nuro, which has no driver or passengers.  
The National Highway Traffic Safety Administration estimated the rule would save automakers and consumers $5.8 billion in 2050. "With more than 90% of serious crashes caused by driver error, it's vital that we remove unnecessary barriers to technology that could help save lives," stated then NHTSA Deputy Administrator James Owens. 
On Jan. 25, Steve Cliff, deputy executive officer of the California Air Resources Board, was named deputy administrator of the NHTSA.  
Ariel Wolf, counsel to the Self-Driving Coalition, said of the Jan. 14 announcement that the NHTSA rule was a "highly significant" development in safety rules for self-driving vehicles. The Coalition includes companies such as Ford Motor Co., Lyft Inc., Uber Technologies Inc., and Waymo LLC, which is a subsidiary of Google parent Alphabet Inc.  
"It took a lot of work on the part of NHTSA, and we hope it's the first of several rulemakings that are forthcoming," he stated.  
A safety advocate had a different point of view. "NHTSA's insistence of enabling the fast deployment of self-driving vehicles by amending rules written for cars with drivers, instead of recognizing the unique characteristics of autonomous technology, may be the fastest way to authorize the deployment of autonomous vehicles, but it is not a consumer safety driven approach," stated Jason Levine, executive director of the Center for Auto Safety.  
Global View of Autonomous Vehicle Safety Standards from Dentons  
A global perspective on autonomous car standards and regulation is offered in a report from Dentons, the global law firm, entitled the "Global Guide to Autonomous Vehicles 2021." The report covers a range of related factors in each of the nine countries covered, including the regulatory landscape in the US and China.  
About the US, the report states, "The United States does not have a federal regulatory framework currently in place to address autonomous vehicle testing and deployment. As a result, testing and deployment is regulated by a state-centric patchwork of laws." Some 40 states have passed regulations governing autonomous vehicle testing. The approaches range from "hands-off" (Arizona), to "hands-on" (California), and "welcoming" (Colorado).   
Nuro, for example, in January secured a permit to commercially deploy autonomous vehicles from the California Department of Motor Vehicles, Nuro is expected to begin charging customers for robot delivery services in the first quarter of 2021. Because Nuro is not transporting passengers, the company does not have to obtain a second license from the California Public Utilities Commission.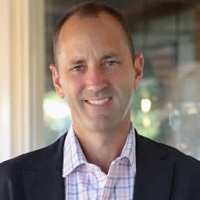 The service is expected to start with Nuro's fleet of Toyota Prius vehicles in fully autonomous mode, following by its custom-designed electric R2 vehicles. In an example of the service's impact, "A parent in Mountain View will be able to get the week's groceries delivered, without bundling the family into the car," stated David Estrada, chief legal and policy officer at Nuro, in a blog post on the company site.  
Elsewhere, China announced last year that by 2025, its standard intelligent vehicle ecology will be fully formed. This entails technology, infrastructure, regulations, standards, and a network security standard. "China's autonomous driving industry is accelerating the implementation of industry standards, and moving forward to carry out large-scale market production and application work," the Dentons report states.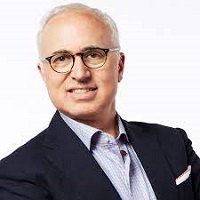 "In a year defined by change, it's promising to see so many countries making strides when it comes to fully realizing autonomous vehicles," stated Eric Tanenblatt, Global Chair of Public Policy and Regulation and leader of Dentons' Autonomous Vehicles group, in a press release issued by the company. "As the world shifts into recovery, expect to see the focus on autonomous vehicles, especially autonomous fleets, accelerate."  
University of Warwick Launches Safety Pool Scenario Database 
Meanwhile, to better enable autonomous vehicle testing, the University of Warwick, England and Deepen AI of Santa Clara, Calif., have collaborated to create the Safety Pool Scenario Database, a public repository of scenarios for testing autonomous vehicles, according to a press release from the university.  
"Safety of automated driving systems is a hard research challenge and can only be solved by national and international collaboration and knowledge sharing," stated Dr Siddartha Khastgir of the WMG department of Warwick University, which collaborates with the private sector. "Testing and validating automated driving systems transparently in an integrated simulation-based framework and in real-world scenarios will not only provide insights into the readiness of ADS [automated driving systems], but also speed up the adoption globally." 
"We are working closely with governments across the world to create a framework for ADS certification that will bring vehicle manufacturers one giant step closer to deploying safe and secure autonomous vehicles on the roads."  
Mohammad Musa, the CEO & Co-founder of Deepen AI, stated, "We are working closely with governments across the world to create a framework for ADS certification that will bring vehicle manufacturers one giant step closer to deploying safe and secure autonomous vehicles on the roads."  
Read the source articles and information in The Detroit News, in the "Global Guide to Autonomous Vehicles 2021" from Dentons, in a blog post on the Nuro website, in a press release from Dentons, and in a press release from Warwick University.