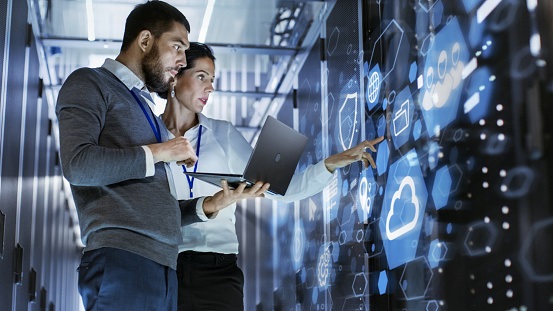 By John P. Desmond, AI Trends Editor 
The application of AI to IT service operations has the potential to automate many tasks and drive down the cost of operations. 
The trend is exemplified by the recent agreement between IBM and ServiceNow to leverage IBM's AI-powered cloud infrastructure with ServiceNow's intelligent workflow systems, as reported in Forbes. 
The goal is to reduce resolution times and lower the cost of outages, which according to a recent report from Aberdeen, can cost a company $260,000 per hour.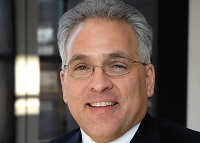 "Digital transformation is no longer optional for anyone, and AI and digital workflows are the way forward," stated David Parsons, Senior Vice President of Global Alliances and Partner Ecosystem at ServiceNow. "The four keys to success with AI are the ability 1) to automate IT, 2) gain deeper insights, 3) reduce risks, and 4) lower costs across your business," Parsons said.   
The two companies plan to combine their tools in customer engagement to address each of these factors. "The first phase will bring together IBM's AIOps software and professional services with ServiceNow's intelligent workflow capabilities to help companies meet the digital demands of this moment," Parsons stated. 
Arvind Krishna, Chief Executive Officer of IBM stated in a press release on the announcement, "AI is one of the biggest forces driving change in the IT industry to the extent that every company is swiftly becoming an AI company." ServiceNow's cloud computing platform helps companies manage digital workflows for enterprise IT operations.  
By partnering with ServiceNow and their market leading Now Platform, clients will be able to use AI to quickly mitigate unforeseen IT incident costs. "Watson AIOps with ServiceNow's Now Platform is a powerful new way for clients to use automation to transform their IT operations and mitigate unforeseen IT incident costs," Krishna stated. 
The IT service offering squarely positions IBM at aiming for AI in business. "When we talk about AI, we mean AI for business, which is much different than consumer AI," stated Michael Gilfix of IBM in the Forbes account. He is the Vice President of Cloud Integration and Chief Product Officer of Cloud Paks at IBM. "AI for business is all about enabling organizations to predict outcomes, optimize resources, and automate processes so humans can focus their time on things that really matter," he stated.   
IBM Watson has handled more than 30,000 client engagements since inception in 2011, the company reports. Among the benefits of this experience is a vast natural language processing vocabulary, which can parse and understand huge amounts of unstructured data. 
Ericsson Scientists Develop AI System to Automatically Resolve Trouble Tickets 
Another experience involving AI in operations comes from two AI scientists with Ericsson, who have developed a machine learning algorithm to help application service providers manage and automatically resolve trouble tickets.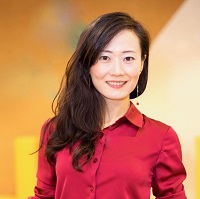 Wenting Sun, senior data science manager at Ericsson in San Francisco, and Alka Isac, data scientist in Ericsson's Global AI Accelerator outside Boston, devised the system to help quickly resolve issues with the complex infrastructure of an application service provider, according to an account on the Ericsson Blog. These could be network connection response problems, infrastructure resource limitations, or software malfunctioning issues. 
The two sought to use advanced NLP algorithms to analyze text information, interpret human language and derive predictions. They also took advantage of features/weights discovered from a group of trained models. Their system uses a hybrid of an unsupervised clustering approach and supervised deep learning embedding. "Multiple optimized models are then ensembled to build the recommendation engine," the authors state.  
The two describe current trouble ticket handling approaches as time-consuming, tedious, labor-intensive, repetitive, slow, and prone to error. Incorrect triaging often results, which can lead to a reopening of a ticket and more time to resolve, making for unhappy customers. When personnel turns over, the human knowledge gained from years of experience can be lost.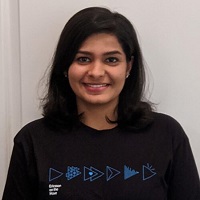 "We can replace the tedious and time-consuming triaging process with intelligent recommendations and an AI-assisted approach," the authors stated, with a time to resolution expected to be reduced up to 75% and avoidance of multiple ticket reopenings.   
Sun leads a team of data scientists and data engineers to develop AI/ML applications in the telecommunication domain. She holds a bachelor's degree in electrical and electronics engineering and a PhD degree in intelligent control. She also drives Ericsson's contributions to the AI open source platform Acumos (under Linux foundation's Deep Learning Foundation).  
As a Data Scientist in Ericsson's Global AI Accelerator, Isac is part of a team of Data Scientists focusing on reducing the resolution time of tickets for Ericsson's Customer Support Team. She holds a master's degree in Information Systems Management majoring in Data Science. 
Survey Finds AI Is Helpful to IT 
In a survey of 154 IT and business professionals at companies with at least one AI-related project in general production, AI was found to deliver impressive results to IT departments, enhancing the performance of systems and making help desks more helpful, according to a recent account in ZDNet.  
The survey was conducted by ITPro Today working with InformationWeek and Interop. 
Beyond benefits of AI for the overall business, many respondents could foresee the greatest benefits going right to the IT organization itself—63% responded that they hope to achieve greater efficiencies within IT operations. Another 45% aimed for improved product support and customer experience, and another 29% sought improved cybersecurity systems.   
The top IT use case was security analytics and predictive intelligence, cited by 71% of AI leaders. Another 56% stated AI is helping with the help desk, while 54% have seen a positive impact on the productivity of their departments. "While critics say that the hype around AI-driven cybersecurity is overblown, clearly, IT departments are desperate to solve their cybersecurity problems, and, judging by this question in our survey, many of them are hoping AI will fill that need," stated Sue Troy, author of the survey report.   
AI expertise is in short supply. More than two in three successful AI implementers, 67%, report shortages of candidates with needed machine learning and data modeling skills, while 51% seek greater data engineering expertise. Another 42% reported compute infrastructure skills to be in short supply.    
Read the source articles and information in Forbes, the IBM press release on the alliance with ServiceNow, on the Ericsson Blog, in ZDNet and from ITPro Today .