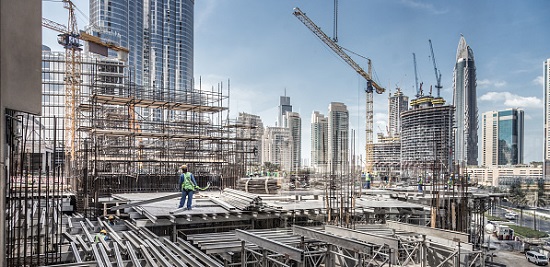 By AI Trends Staff   
AI is starting to become useful in the construction industry as firms have built the data lakes and analytics systems necessary for AI to provide useful advice on how to plan, schedule, and execute projects. 
In some cases, the AI advisors have become a standard ingredient of project delivery methods, and in other cases, it is a challenge to convince construction professionals to listen to the AI advisors, according to a recent account in the Engineering News-Record.  
Alice Technologies, offering an AI-powered construction simulation platform, was founded in 2015 based on research from Stanford University. The company has raised $38.3 million to date, according to Crunchbase. The goal of Alice is to have its customers optimize project schedules and thereby reduce project duration and save on labor and equipment.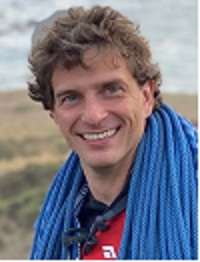 "What I always hear from people [in the industry] is that 'I really like scheduling, but the number crunching is the boring part,'" stated René Morkos, founder and CEO. "Why would anyone in their right mind want to spend time crunching all the constraints on a project? It's mind-numbingly boring." In his view, the construction industry is approaching a tipping point of AI adoption. 
Alice is used to run simulations of a project's building information model, the digital representation of physical and functional space that spans architecture, engineering and construction, used to plan, design, construct and manage buildings. Users of Alice can adjust inputs, and the software shows the impact on the construction schedule, helpful in generating alternatives. 
"The fundamental value proposition of the general contractor is changing," Morkos stated. "This new ecosystem will be all about integrated data systems."  
Project Manager for New San Francisco High-Rise Likes Advice From AI 
While planning out staging for structural concrete on a $150 million, 20-story residential tower development in San Francisco, project director Michael MacBean of Pacific Structures uses Alice for its informed second opinion.   
"We used it on pre-construction for that project to validate our approach and check our productivity," he stated, while noting that his own experience as a project superintendent is most important. "The algorithm is awesome. Its ability to calculate every which way to skin the cat, if you will, gets that much better if you also have human expertise in construction," stated MacBean.  
The Alice software helps him make decisions such as where to place a crane, whether to have workers put in eight-hour or 10-hour days, and whether to recruit 50 workers or 20. MacBean could have made the calculations on his own, but using the software was more efficient. "Alice does some pretty simple math, but it does it very quickly," he stated. 
DPR Construction, an engineering company based in Redwood City, Calif., is developing its own AI-assisted build management program, relying on years of its own project data. "Some of the machine-learning projects we are working on right now, we're not calling them AI. We're calling them 'AI assist' or 'human assist,' " stated Hrishi Maha, DPR data analytics leader. The idea is to augment the decision-making of human users, to offer insights based on the past performance of DPR projects.  
The automation can also be used in bid preparation and project planning. "The goal is to help our business development, operations, and scheduling folks make more informed decisions based on historical data so everything is more scientific, rather than someone's bad feeling about something," Maha stated.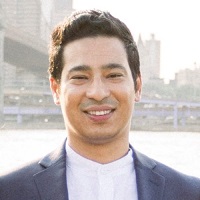 To get more usable site data, DPR has also been trying outfitting workers with wearables containing Internet of Things sensors from Kwant.ai, a New York City-based software supplier focused on jobsite intelligence. The system helps with worker location and scheduling, and the company is working on applying machine learning to its datasets. "We never try to sell this by saying it will solve all your problems, but if you input all the data it will provide insights for you to take action," stated Niran Shrestha, CEO and Cofounder of Kwant. 
As part of a panel on AI in Construction held by the Ontario General Contractors Association last year, Shrestha offered some insight into how AI can help estimate the needed manpower on a construction site.   
"We still don't know how much manpower is required if you want to build an airport, a railroad or commercial building," he stated in an account in ConstructConnect. "When you are making a cost and schedule for a new project what do you do? You look at your older schedule, and you try to compare the schedule and see if you can use that as a reference for the new project, for estimation, for manpower and for cost. Now imagine with AI you are not comparing one or two schedules… but you're looking at thousands and thousands of data points that you've collected historically for years and years."  
A project manager with Cambria Design Build, Ltd., Milad Khalili, also on the panel, stated that he saw the advantage of being able to access historical data quickly. "With the help of machine learning, AI and automation, you will have it so much faster and a few clicks away," he stated. "It's also going to help us eliminate the repetitive tasks that project managers, project coordinators, and different people and trades are doing at construction sites. You are saving a lot of time and money on labor and materials."  
Drones Increasingly Used for Site Surveys, Construction Planning  
Drones, or unmanned aerial vehicles (UAVs)  are being increasingly employed on construction sites, to monitor progress and safety and to survey sites prior to the first dirt being shoveled. Drones can provide detailed, high-resolution images, enabling engineers to pinpoint potential issues and allow for effective deployment of equipment during construction, according to a recent account in ForConstructionPros.com. Using drones to perform inspections also avoids the need to place workers at risk.  
"Simply put, drones enable us to provide needed views that are inaccessible, or otherwise too risky and expensive to capture by any other means," stated Ryan Holmes, program manager of unmanned aircraft systems (UAS) for Multivista of Newton, Mass., which provides UAV/drone services with remote pilots on staff. "We are using drones to help anywhere, from assessing land clearing and earthwork, insurance coverage, inspections, through to project completion and maintenance thereafter," he stated.  
The data gathered through the drone can usually be accessed on any platform, be it desktop computer, laptop, tablet, or smartphone, giving project data flexibility. Many companies optimize raw drone data to produce more clear drone images. Real Time Kinematic (RTK) drones, for example, use a GPS-correction technology that provides real-time location data corrections when capturing photos of a site.  
"The rise of RTK drones has provided a major step forward in providing accurate, repeatable results in a straightforward workflow, reducing one of the largest potential error sources in the placement and processing of Ground Control Points (GCPs) on earthwork projects," stated Matthew Desmond, president of Agtek of Livermore, Calif., a supplier of survey, analysis and control software for the heavy construction industry. 
Read the source articles and information  in the Engineering News-Record, in ConstructConnect and in ForConstructionPros.com.