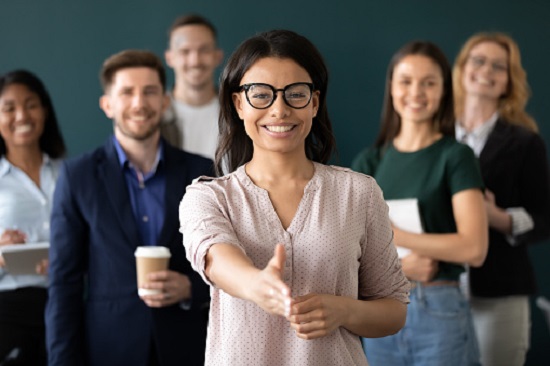 By AI Trends Staff  
LinkedIn's just-issued third annual Emerging Jobs Report looking back at 2020 ranked the top-growing job as "AI specialist," with 74% growth. This job calls for skills in machine learning and deep learning, and knowledge of TensorFlow, Python, and natural language processing technology.  
The AI specialist job pays an average of $136,000/year; the jobs are concentrated in the San Francisco Bay area, New York City, Boston, Seattle and Los Angeles. 
Data science jobs grew at 37%. These jobs require skills in machine learning and knowledge of Python, R and Apache Spark technology. They pay an average of $143,000/year and are concentrated in the San Francisco Bay area, Seattle, New York City, Washington, DC and Boston.  
The AI business has been haunted by experiences of biased datasets underlying algorithms reaching wrong conclusions, such as facial recognition systems that misidentify women and people of color more than white males. This is translating into a demand for data scientists who know how to correct for bias in datasets.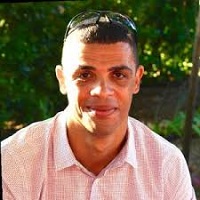 "Organizations need to hire individuals who can identify the correct training data and annotate the data accurately," stated Gus Walker, a senior director of product management at Veritone, an AI platform provider, in an account in Dice. "They need talent that can maintain growing training sets and analyze the data to create targeted datasets for customized model generation."
The spread of AI jobs across industries was notable. "In this year's report, artificial intelligence and data science roles continue to proliferate across nearly every industry," stated Guy Berger, principal economist with LinkedIn, in an introduction to the company's 2020 Emerging Jobs Report.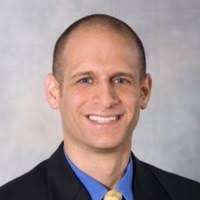 He added, "At this stage, most of the workforce doesn't work in the emerging field of artificial intelligence, but that doesn't mean it won't impact everyone. Artificial intelligence will require the entire workforce to learn new skills, whether it's to keep up to date with an existing role, or pursuing a new career as a result of automation.   
Other jobs experiencing high growth include: cybersecurity specialists, earning an average of $103,000/year and located primarily in Washington, DC, New York, San Francisco Bay area, Chicago and Denver; cloud engineers, earning an average of $100,000/year, with jobs located primarily in the San Francisco Bay area, Washington, DC, New York, Dallas-Fort Worth and Chicago; and JavaScript developers, earning an average of 83,000/year, with jobs located primarily in New York, the San Francisco Bay area, Los Angeles, Boston and Washington, DC.  
Quantum Computing Jobs are Seen as the Most Disruptive 
Tech jobs that have been deemed the "most disruptive" were recently identified in an analysis from Burning Glass Technologies, an analytics software company in Boston, and published in ZDNet. The study found that jobs involving DevOps (software engineering practice that aims to unify software development and software operations), and AI are the most in demand. Employers were offering premiums of up to $25,000 for professionals who can help automate IT operations, and an additional $14,000 a year to those who can deliver AI and machine learning systems.  
The authors of the study, entitled "Skills of Mass Disruption," analyzed more than 17,000 unique skills in demand across its database of over one billion historical job listings. Disruptive skill clusters are defined as those that projected to grow rapidly, have a short supply of qualified workers and provide high value.  
Here are the top 10 most disruptive IT jobs on the horizon and their projected growth over the next five years: 
Quantum computing (+135%; premium +$4,204):

 "Skills related to building and utilizing quantum computers and their applications." 

 

Connected technologies (+104%; premium +$10,873): 

"Skills related to the Internet of Things and connected physical tools, as well as the telecommunications infrastructure needed to enable them, such as 5G." 

 

Fintech (+96%; premium +$13,799):

 "Skills related to technologies such as blockchain and others aimed at making financial transactions more efficient and secure."

 

AI and machine learning (+71%; premium +$14,175): 

"Skills related to developing and utilizing programs, tools, and solutions powered by algorithms and other technologies that automatically respond and improve based upon prior experience or data."

 

IT automation (+59%, premium +$24,969):

 "Skills related to automating and orchestrating digital processes and workflows." 

 

Natural language processing (+41%; premium +$6,368): 

"Skills related to developing solutions and technologies build upon machine-enabled processing of natural language."

 

Proactive security (+39%; premium +$8,851):

 "Skills related to proactively securing and protecting digital infrastructure from cybercriminals and preventing cyberattacks before they occur." 

 

Software development methodologies (+35%; premium +$13,762):

 "Skills related to Agile, DevOps, and related approaches to developing software more rapidly, effectively, and securely."

 

Cloud (+28%; premium + $10,588):

 Skills related to developing, implementing, and securing cloud computing infrastructure and strategy. 

 

Parallel computing (+17%; premium + $7,797):

 "Skills related to a form of computation where many calculations, or the execution of computational processes, are carried out simultaneously."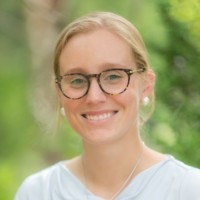 Different strategies can be employed to help fill the needed jobs. The Burning Glass report's authors, Will Markow and Rachel Sederberg, stated, "Employers have realistic options for upskilling current workers to meet the need. By identifying existing employees in "adjacent roles" that have similar skill sets, employers may be able to strategically reskill and upskill to meet the need at less cost."  
The report authors advised students and job seekers to identify and learn disruptive skills with high value. "The disruptive tech skills are growing rapidly and can lead to significant salary boosts. Individuals who identify and develop these future-ready skills—and continuously update their skill sets as new needs emerge—will be best-positioned to enhance their career prospects, both in tech and beyond," the authors state.  
For "working learners," the report urged training providers to offer short-term programs to teach the needed disruptive skills, "specifically tailored to workers and individuals looking to enhance their abilities in new fields in order to improve their employment prospects." 
Read the source articles in Dice and ZDNet. Read the 2020 Emerging Jobs Report from LinkedIn, and the Skills of Mass Disruption report from Burning Glass.