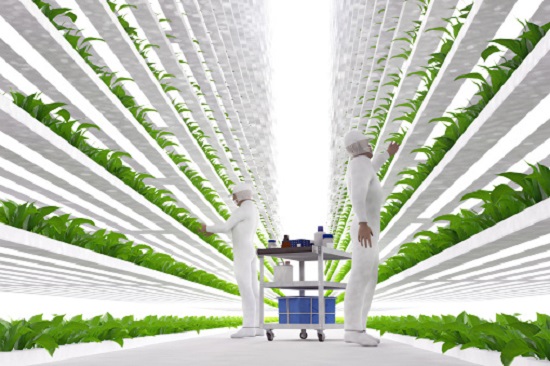 By AI Trends Staff  
An agricultural technology (ag-tech) startup in San Francisco, Plenty, plants its crops vertically indoors, in a year-round operation employing AI and robots that uses 95% less water and 99% less land than conventional farming. 
Plenty's vertical farm approach can produce the same quantity of fruits and vegetables as a 720-acre flat farm, on only two acres.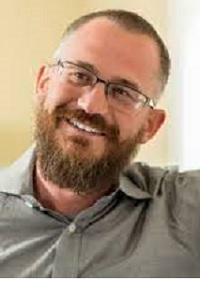 "Vertical farming exists because we want to grow the world's capacity for fresh fruits and vegetables, and we know it's necessary," stated Nate Storey, cofounder and chief science officer of the startup Plenty, in an account in Intelligent Living.  
The yield of 400x that of flat farms makes vertical farming "not just an incremental improvement," and the fraction of water use "is also critical in a time of increasing environmental stress and climate uncertainty," Storey stated. "All of these are truly game-changers."  
Plenty is one of hundreds of ag-tech startups using new technology approaches—including AI, drones, robots and IoT sensors—being supported with billions of investments from the capital markets.     
Plenty's climate-controlled indoor farm has rows of plants growing vertically, hung from the ceiling. LED lights mimicking the sun shine on the plants; robots move them around; AI manages all the variables of water, temperature, and light. The AI continuously learns and optimizes how to grow better crops.   
Also, vertical farms can be located in urban areas resulting in locally-produced food, with many transportation miles eliminated. Benefits of locally-produced crops include reduction of CO2 emissions from transportation vehicles and potentially lower prices for consumers.    
"Supply-chain breakdowns resulting from COVID-19 and natural disruptions like this year's California wildfires demonstrate the need for a predictable and durable supply of products can only come from vertical farming," Storey stated.  
Plenty has received $400 million in investment capital from SoftBank, former Google chairman Eric Schmidt, and Amazon's Jeff Bezos. It also struck a deal with Albertsons stores in California to supply 430 stores with fresh produce.  
Bowery Farming in New York City Supplying 850 Grocery Stores  
Another indoor farming venture is Bowery Farming in New York City, which has raised $467.5 million so far in capital, according to Crunchbase. Experiencing growth during the pandemic, the company's produce is now available in 850 grocery stores, including Albertsons, Giant Good, Walmart and Whole Foods, according to an account in TechCrunch.   
The infusion of new capital, $300 million in May, "is an acknowledgement of the critical need for new solutions to our current agricultural system," stated CEO Irving Fain in a release. "This funding not only fuels our continued expansion but the ongoing development of our proprietary technology, which sits at the core of our business and our ability to rapidly and efficiently scale toward an increasingly important opportunity in front of us," Fain stated. 
The company plans to expand to new locations in the US, including a new site located in an industrial area in Bethlehem, Penn., which Bowery says will be its largest to date.  
A blog post on the company's website describes the BoweryOS as the "central nervous system" of each farm, offering plants individual attention at scale. "It works by collecting billions of data points through an extensive network of sensors and cameras that feed into proprietary machine-learning algorithms that are interpreted by the BoweryOS in real time," the account states. In addition, "It gets smarter with each grow cycle, gaining a deeper understanding about the conditions each crop truly needs to thrive."  
Ag-tech Spending Projected to Reach $15.3 Billion by 2025 
Global spending on smart, connected ag-tech systems including AI and machine learning, is projected to trip by 2025, to reach $15.3 billion, according to BI Intelligence Research, quoted in a recent account in Forbes. 
IoT-enabled ag-tech is the fastest growing segment, projected to reach $4.5 billion by 2025, according to PwC. 
Demand should be there. Prediction data on population and hunger from the United Nations shows the world population increasing by two billion people by 2050, requiring a 60% increase in food production. AI and ML are showing the potential to help meet the increased requirement for food.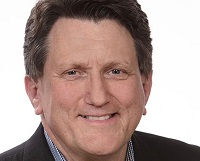 "AI and ML are already showing the potential to help close the gap in anticipated food needs," stated the author of the Forbes article, Louis Columbus, a principal of Dassault Systemes, supplier of manufacturing software.  
AI and machine learning are well-suited to tackle challenges in farming. "Imagine having at least 40 essential processes to keep track of, excel at and monitor at the same time across a large farming area often measured in the hundreds of acres," Columbus stated." Gaining insight into how weather, seasonal sunlight, migratory patterns of animals, birds, insects, use of specialized fertilizers, insecticides by crop, planting cycles and irrigation cycles all affect yield is a perfect problem for machine learning," he stated.  
Among a list of ways AI has the potential to improve agriculture in 2021, he offered:  
Using AI and machine learning-based surveillance systems for monitoring. Real-time video feeds of every crop can be used to send alerts immediately after an animal or human breech, very practical for remote farms. Twenty20 Solutions is a leader in the field of AI and machine learning-based surveillance.  
Improve crop yield prediction with real-time sensor data and visual analytics data from drones. Farms have access to data sets from smart sensors and drones they have never had before. Now it's possible to access data from in-ground sensors on moisture, fertilizer, and nutrient levels, to analyze growth patterns for each crop over time. Infrared imagery and real-time video analytics also provide farmers with new insights.  
Smart tractors and agribots—robots designed for agricultural purposes—using AI and machine learning are a viable option for many agricultural operations that struggle to find workers. Self-propelled agribots can be programmers for example to distribute fertilizer on each row of crops, in a way to keep operating costs down and improve yields. Robots from VineScout are used to create crop maps, then help manage crops, especially in wine vineyards. Based in Portugal, the project has been backed by the European Union and multiple investors.  
Read the source articles and information in Intelligent Living, in TechCrunch and in Forbes.